Disclaimer: This website is for informational and entertainment purposes only and should not be taken as medical advice. This site contains paid advertising and affiliate links, from which we may earn a commission when you click (at no cost to you).
Read More
.
In many western countries, rice cereal is one of the most common first foods. Unfortunately, this starch based, processed white powder is NOT good for babies and is the equivalent of infant junk food. Here are some reasons why:
It increases the risk of type I diabetes.


.

Rice cereal contains arsenic. 5x the amount of arsenic found in oatmeal. [More info]


.

Giving baby thickened milk will not increase how long they sleep. [More info]


.

Rice cereal used as a thickener in milk can increase the risk of choking and aspiration.


.

An infant's digestive tract is open and permeable till approximately 4-6 months of age.
Introducing any form of solids can lead to a condition known as 'leaky gut'.  [More info]


.

The enzymes and bacteria necessary for digestion of more complex foods are not present until between 4-6 months. This makes digestion a near impossible task for starches, carbs and other harder to digest food components.


.

The muscles in the digestive tract need time to develop so they can work to help push the digested food through baby's body. Early introduction of solids can lead to infant constipation and other issues.


.

The synthetic vitamins and iron in rice cereal can be obtained naturally through fruit and vegetables.


.

Rice cereal was used to give babies iron before iron fortified formula was common. Formula and a balanced diet now contains all the iron your baby needs.


.

Contrary to popular opinion, breastmilk DOES contain enough iron for babies, without supplementation. The iron level is much lower because it is a natural variant and much more easily absorbed than synthetic iron additives. [More info]


.

White rice cereal is over 90% starch. Starch is turned into glucose in the body, so the baby is essentially being fed sugar.


.

The WHO recommends waiting till 6 months to introduce solid food.


.

Baby's main source of nutrition for the first year should be breastmilk or, if not available, formula. Food before 1 is just for fun. Some infants are not ready for solids till 8-10 months of age.


.

It's easier to feed your baby what you eat than buy and prepare purees, baby cereals and other food commercially available for infants. Look into baby lead weaning. [More info]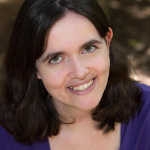 Susannah is a Birth Doula qualified through Childbirth International. She's also studying to be a Postpartum Doula and Breastfeeding Counsellor. Susannah is the mother of two children and has also lost two pregnancies to miscarriage.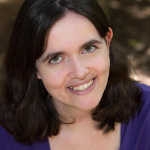 Latest posts by Susannah Birch (see all)