Disclaimer: This website is for informational and entertainment purposes only and should not be taken as medical advice. This site contains paid advertising and affiliate links, from which we may earn a commission when you click (at no cost to you).
Read More
.
During pregnancy, women's bodies change in a huge number of ways, in a relatively short period of time. Often this can make a woman feel less sexy and attractive to her partner, as she tries to cope with these changes.
Here are some ways you can feel sexy again, during pregnancy:
1. Remember It's His Baby
The majority of men find their pregnant partner very attractive because your bump is proof of his virility. Believe it or not, men often find pregnant women incredibly attractive (should we mention the huge number of pregnant fetish sites out there?)
2. Enjoy Your Bigger Breasts
Most women find that they go up up 1-2 cup sizes during pregnancy. Enjoy your new cleavage, but remember to wear a comfortable and supportive bra and ditch the underwire!
3. Lingerie
Pregnancy lingerie stretches with your body while still giving you that sexy edge. Brands like Hot Milk have a wide range of sexy pregnancy lingerie.
4. Enjoy a Date Night
Get out of the house, do something fun, enjoy some one-on-one time with your partner.
5. Stay Healthy
Magnesium and iron deficiency are common in pregnancy and so are a range of health issues which can make you feel very un-sexy. Make sure you get enough rest, care for your skin, body and health.
6. Have Some Sexy Pics Taken
Get some glamor shots done, just for your partner. Remember – don't put them on the Internet, because you'll never know where they could end up!
7. Have a Pamper Day
Get a manicure, pedicure, hair style and beauty treatment. Have a spa day. Do all the things that make you feel and look your best.
8. Talk, Talk, Talk
Ask your partner how he feels about your pregnant body. Talk to him about how you see yourself. See if you share any of the same feelings towards your body. You may be surprised what he thinks!
9. Maintain Your Sex Life
Easier said than done, but maintaining your sex life can make it much easier to discuss any issues that arise and let you both maintain intimacy and a knowledge of your changing body, without any big surprises.
10. It's not All About Sex
There are plenty of things you can do that don't involve sex. Hand holding, making out, sexting, leaving little love notes in his lunch or surprising him with a special gift or meal are all ways to connect.
11. Enjoy Your Hair, Nails & Skin
During pregnancy, most women find that their hair, nails and skin are stronger, shinier and healthier due to pregnancy hormones. Enjoy them!
12. Have a Couples Massage
Go get a professional massage together, or simply massage each other at home on the bed. Nudity, massage oil and relaxation can lead from one thing to another…
13. Think About Your Outfit Choices
Maternity clothing doesn't have to be frumpy or shapeless. Buy an outfit or two that makes you look sexy and accentuates your best features.
14. Exercise
Exercise helps you stay healthy, both mentally and physically. It can also help you feel better about your self image and lower the chance of antenatal depression.
15. Look at Your Best Parts
What parts of your body looked the best before pregnancy? What parts look the best now? Look at the positives, not the negatives!
16. Try a New Position
Some sex positions can be uncomfortable in pregnancy, so look into trying something new. Spooning and doggy style are two that work well.
17. Flip the Lights
On or off. Try something different than you usually do.
18. Share a Bath (Or Shower)
Soap each other up, hide in the bubbles and enjoy cleaning up together.
19. Watch a Sexy Movie
Watch a romantic comedy or drama, enjoy the happy ending, then have your own.
20. Accentuate
Wear some red lipstick, wear a red bra or curl your hair – accentuate your best features!
21. Put on some Sexy Music
Music can be a great way to set the mood, especially mixed with a quiet dinner or a long massage.
22. Seek help.
If you've previously experienced a body image disorder, think you may be getting antenatal depression or feel that your hormones are heavily impacting on your mental state, seek advice from your doctor who may be able to refer you for counselling. Don't worry, it's more common than you might think!
23. Look after your skin.
It's best to avoid nasty chemicals during pregnancy, but hormones can cause breakouts and strange rashes and shiny patches. Try a specially formulated natural product such as Pretty Mommies Pregnancy Skin Products to keep your skin healthy and clear.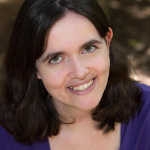 Latest posts by Susannah Birch
(see all)