Disclaimer: This website is for informational and entertainment purposes only and should not be taken as medical advice. This site contains paid advertising and affiliate links, from which we may earn a commission when you click (at no cost to you).
Read More
.
Please note: This was originally published on SicklyCat and BrioBirth. Both these sites are no longer registered and the original site owners could not be contacted. This article is copied fully from the original article and is not the property or research of the owner of Trimester Talk – nothing has been changed, although some parts I do not fully agree with. If you're the author of this article, or know the author, please contact me. Thank you.
Have you ever read the package insert for Pitocin? It's a fascinating read. Did you know that the manufacturer of Pitocin, JHP Pharmaceuticals, actually wrote a really sensible list of recommendations and warnings for the use of this drug?
(major trigger warning on this one)
Given the current nationwide epidemic of Pitocin abuse, I started reading this document with my hackles up, expecting to be annoyed – but it wasn't long before I became surprised by what I was reading. JHP Pharmaceuticals didn't create this drug to hurry up the labor experience for normal, healthy women. In fact, the package insert warns against the use of Pitocin induction when it's not medically indicated. The Indications and Usage section opens with a framed important notice that reads "Elective induction of labor is defined as the initiation of labor in a pregnant individual who has no medical indications for induction. Since the available data are inadequate to evaluate the benefits-to-risks considerations, Pitocin is not indicated for elective induction of labor." There you have it, straight from the manufacturer. Pitocin isn't even meant to be used for induction when there's not a medical need for it. According to these instructions, there are specific situations which warrant the use of Pitocin.
Maternal diabetes, Rh problems, preeclampsia at or near term, certain cases of uterine inertia (ineffective contractions during true labor), or situations where the water has already broken are listed as examples when Pitocin may be used appropriately.
Here's another warning from the package insert that caught my eye. "When properly administered, oxytocin should stimulate uterine contractions comparable to those seen in normal labor." That was really surprising to me. I thought it was an unavoidable fact, that Pitocin-induced contractions are simply longer and stronger than naturally occurring contractions. That's been the common knowledge among women I've spoken to about this subject. A huge percentage of women who have given birth naturally and also with Pitocin say that their Pitocin births were more painful. As it turns out, artificially long or strong contractions are associated with overdose of this drug, not the recommended dosage.
Here are 21 more reasons why most women should say no to Pitocin, brought to you by – the manufacturers of Pitocin.
Each of these warnings comes from the package insert.
21. Induction with Pitocin requires constant fetal monitoring, but external monitoring is inaccurate. The best way to monitor the baby's heart rate is by using an internal monitor called a Fetal Scalp Electrode that is attached the top of the head, through the cervix. It's very invasive and can be quite painful (for mother AND for baby) to have one of these inserted, and there have been reports of babies being cut, scraped, and even receiving eye injuries from the device.
20. Pitocin should not be used when there is a predisposition to uterine rupture, as is the case when a woman has had uterine surgery such as a c-section. The sad fact, though, is that there are many hospitals and OBs that will not "allow" a woman to attempt a VBAC unless she agrees to an induction and close monitoring.
19. Nausea and vomiting are some of the most minor symptoms on the manufacturer's list of possible drug reactions.
18. Pitocin, just like any drug, can cause a severe allergic reaction called anaphylaxis, which causes hives, difficulty breathing and swallowing, heart palpitations, and can lead to death.
17. There is an increased risk of postpartum hemorrhage after Pitocin-augmented births.
16. Pitocin can disrupt the normal heartbeat of the mother, causing reactions such as cardiac arrhythmia or premature ventricular contractions.
15. Another risk of Pitocin is pelvic hematoma, a blood clot or even larger area of blood in the soft tissue of the pelvis.
14. Pitocin has an antidiuretic effect on the body, meaning it increases the absorption of water. This leads to the risk of water intoxication, especially when there are additional fluids such as saline in the IV or lots of water to drink. There have been cases of women suffering severe cases, including coma and even death, during labor.
13. Pitocin can cause a hypertensive episode in the mother. This basically means a sudden surge in blood pressure,and if the elevation is severe it can cause a heart attack or stroke.
12. Fatal afibrinogenemia is another listed side effect of Pitocin. In everyday language, this translates to slow, uncontrollable bleeding that results in death.
11. Women have died from uncontrolled high blood pressure, bleeding on the brain, water intoxication, hemorrhage, and uterine rupture after the use of Pitocin during the first and second stages of labor.
10. There have been no studies to examine the carcinogenicity or mutagenicity of Pitocin. In layman's terms, we have no idea if this drug causes cancer or causes cells to change in any way.
9. We have no idea what kind of effect Pitocin has on a woman's future fertility, let alone the fertility of her newborn baby.
8. The deaths of babies, for a variety of reasons, have been associated with the use of Pitocin during labor.
7. Pitocin has been associated with heart problems in the newborn, such as bradycardia (slow heartbeat), premature ventricular contractions, and other arrhythmias.
6. Cases of permanent damage to the newborn's brain or central nervous system have been documented as a result of Pitocin-induced births.
5. Pitocin during labor is associated with low scores on the five minute Apgar test, the newborn exam that looks at alertness, respiratory, and circulatory health.
4. Retinal hemorrhage, a common symptom of shaken baby syndrome, can be caused by the physical force of a Pitocin-induced birth.
3. Increased risk of newborn jaundice is associated with Pitocin.
2. Hypertonic (excessively strong) contractions, and tetanic (prolonged) contractions are some of the most common side effects of Pitocin overdose. If the contractions are coming so fast that there's no resting time in between, the dose is too high. And this leads to my number 1 reason to say no to this drug, because it seems that far too often an inappropriately high dosage is given.
1. Overdose of Pitocin is characterized by an even more frightening list of symptoms, including cervical and vaginal lacerations, deceleration of the baby's heart rate, postpartum hemorrhage, fetal hypoxia (oxygen deprivation), and even organ failure and death in the mother or baby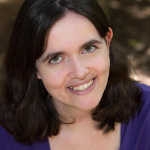 Latest posts by Susannah Birch
(see all)