Disclaimer: This website is for informational and entertainment purposes only and should not be taken as medical advice. This site contains paid advertising and affiliate links, from which we may earn a commission when you click (at no cost to you).
Read More
.
Pelvic pain effects up to 20% of pregnant women and can be quite debilitating. It's important to do all you can to reduce the pain and not push yourself too much. Here are some tips for easing the pain, both before, during and after birth.
Acupuncture. Many women find this helps relieve pain for short or long term, depending on the number of applications.


.

Avoid epidurals. Or at least make sure your medical staff are fully aware of your condition. When you're numb, you may not have the warning signals that you are in pain, meaning that your legs may stretch too far and cause permanent damage.


.

Avoid squats. Squats and kegels can be great for your pelvic floor but painful (and cause damage) if you have PGP. Avoid them!


.

Change positions. Try different positions, chairs and support items till you find the most comfortable.


.

Check your pain free gap (your doctor can do this), to see how far apart you can spread your legs before it hurts. This information is helpful for examinations and labor.


.

Don't push yourself. Pushing through the pain won't help and may even mean it takes longer to recover after birth.


.

Magnesium. Magnesium deficiency is one of the leading causes of muscle and physical pain in pregnancy. Taking a bath in Epsom Salts or drinking Milk of Magnesia will help raise magnesium levels. Bonus – also helps relieve morning sickness.


.

Crutches. A good pair of crutches can take some of the weight off your pelvis.


.

Do your pelvic floor exercises (kegels). But remember that too many can put extra strain on weaker muscles around them. Once pregnancy is over and you've recovered, resume squats so strengthen your WHOLE pelvic floor.


.



Flat Shoes. Avoid those heels! (Not that you probably want to wear heels while pregnant, anyway!)


.

Get a birthing ball. Many women find they help with pain. However a few find the pain becomes worse, so take care. Make sure you find a ball right for your height.


.

Get a cleaner. Or take your friends and family up on offers to do the harder things such as cleaning the bathroom!


.

Hot water bottle, or hot pack. Apply to the sore area as needed.


.

Keep your body even. Avoid carrying more weight on either side. If possible, avoid heavy lifting at all.


.

Keep your legs together. If you're standing, don't stand with a tilt to your hips or at an angle. Knees together and hips straight.


.

Pain relief such as paracetamol can help, or see your doctor if you want a prescription for stronger medication safe for pregnancy.


.

Pillow Use. Make sure you're comfortable in bed, using pillows. A pillow between the legs or even a special shaped

maternity pillow

that supports your back is a must for the hours you spend in bed!


.

Pelvic Girdles and Prenatal Belts can help relieve pain. Check online or at your local chemist.


.

See a physiotherapist, osteopath or chiropractor. Or find a massage therapist trained in pelvic massage.


.

Sit down to get dressed. Standing on one leg to put on pants won't help. Sit down and carefully dress without putting pressure on your pelvis.


.

Sit properly. Bad posture or sitting on your lower back can cause back pain after birth or even hurt your discs.


.

Slow down. Do painful activities such as getting out of a car, off a seat, climbing stairs or doing errands slowly. Take breaks and don't cause yourself further pain.


.

Shower, don't bath. Baths mean you're sitting on a hard surface and also need to get up and down. If you need to, or can, put a chair in the shower. Warm baths also loosen the pelvis, which can cause more pain.


.

Swimming. Avoid breast stroke, as it will put the most strain on your pelvis. Any wide leg stroke will.


.

TENS machine. This can be hired from a local medical supply store. Commonly used for pain relief in labor, many women find it also helps with pelvic pain.


.

Try a Snoozle. They ship worldwide! Many mamas swear by these special blankets which will help you roll and turn more easily in bed each night. Don't worry, you won't slide out of bed!


.

Waterbirth – the water helps provide pain relief and also allows your body to be more weightless, a big plus with pelvic pain!
.
Check out this list of sleeping positions to help with PGP/SPD.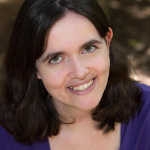 Latest posts by Susannah Birch
(see all)