Disclaimer: This website is for informational and entertainment purposes only and should not be taken as medical advice. This site contains paid advertising and affiliate links, from which we may earn a commission when you click (at no cost to you).
Read More
.
Most women think that birthing in a hospital is the easiest way to have a baby. If they want pharmaceutical pain relief, this may be true – although that can also fail. If they want a drug free birth, there is a good chance that many of the common hospital interventions will increase the pain level of labor, sometimes even lengthening it and also make it much harder to cope.
Note: These are based on routine interventions at some hospitals. Not all hospitals routinely do all these things.
1. Making you lay on your back
Although many women assume that the normal way to give birth is laying on a bed, in some cases even with legs in stirrups, the truth is that this position is one of the worst to birth in. It forces the birth canal to slant uphill, closes the pelvis and can lengthen and increase the pain of labor as mama tries to push her baby against gravity. Read 10 reasons not to birth on your back.
2. Cervical Exams
Routine cervical exams can start as early as 34 weeks, depending on your doctor. However in a normal pregnancy and labor, they actually provide limited information and are only an indication of what is happening right at this moment; they don't predict what will happen in 5 minutes or 5 hours. Cervical exams during labor can slow down labor if they distract the woman or make her uncomfortable. Some exams may be needed, such as if there is a medical issue or you require drugs, but routine exams aren't usually needed if labor is progressing well.
3. Bright lights, Noise, People, Gowns, Sterilised Rooms
Pain is increased by stress. Labor can be even more painful and even slow down when surrounded by people you don't know, bright lights and stark white hospital colors. Although this is what many women expect, there's no reason you can't bring along your own favorite music, pillows, dim the lights and request a minimal number of medical staff.
4. No Food or Drink
A common misconception is that it's dangerous to eat or drink during labor. The risks of dehydration and exhaustion are rarely mentioned – because labor really is a marathon and you need energy to complete it. A woman will naturally stop eating as labor progresses but it's important that she be allowed to drink – dehydration can make labor more painful, among other risks. Read more.
5. Induction or Augmentation
Although induction of labor and augmentation can be needed for medical reasons, they also raise the risks and pain levels of labor. This is why it's a good idea to avoid induction before 42 weeks without a good reason. Artificial rupture of membranes (AROM) and Pitocin drips can both make labor more intense and painful than during a spontaneous and non-augmented labor.
6. Offering Drugs
Although some women do choose pain relief, either from the start or partway through labor, these aren't always foolproof. Some women react to some types of pain relief with hallucinations and nausea. Epidurals may fail, may work on only half the body or may wear off before labor gets intense if given too early. The pain of labor after failed pain relief can be much more intense than planned natural labor.
So what can you do to decrease pain in labor?
It's important to remember that legally, you can refuse any medical procedure or intervention and you can ask for as much time as you need to get comfortable or make decisions. If you do plan to go completely natural, check out this list of 45 natural pain relief options.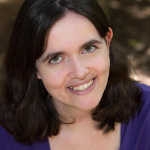 Latest posts by Susannah Birch
(see all)