Disclaimer: This website is for informational and entertainment purposes only and should not be taken as medical advice. This site contains paid advertising and affiliate links, from which we may earn a commission when you click (at no cost to you).
Read More
.
If you are asking this question then you are one of many women who suffer from swollen feet after a C-section, and just in case you were wondering, it is totally normal.
Why do my feet swell up after my C-section?
One of the main reasons your feet and even your hands, legs and ankles swell is because of the IV fluids used throughout the C-section. These fluids cause an excess of liquid in the body which in turn causes the swelling.
In addition to this, the body produces large amounts of progesterone when pregnant which can also cause water retention adding to the swelling issues.
What you can do to relieve swelling after your C-section?
There are many things you can do to relieve the pressure and aid quick recovery.
Drink Water – Drinking water and other fluids will help lessen swelling. Of course if you are breastfeeding, it is important that you drink plenty of liquid to ensure you remain hydrated and have a steady supply of milk.
Take a pill – Water pills and other herbal remedies can be used to assist with de-bloating and control of water retention. Always ask your doctor however before taking any medication, herbal or otherwise.
Elevate Your Feet – Keeping your legs and feet raised will help to reduce swelling. Try to make sure they are raised above the heart to ensure a healthy blood flow.
Soak in ice water – A cold water soak is a great way to help reduce the pressure. 5-10 minutes with your feet sitting in ice cold water followed by elevation can help relieve swelling.
Massage – Massaging the foot, leg and ankle area can help improve the circulation. Note that for some people massage may prove to be too painful.
Exercise – Doing leg exercises and going for walks will help release some of the uncomfortableness experienced after your C-section. Water aerobics or yoga may also be an option.
Eat Healthy – Eating healthy will give you the energy you need to get out and about. Try to avoid the urge to eat processed foods as they are high in sodium which can increase bloating.
Pneumatic  Boots – Your doctor may advise you to wear pneumatic boots. The boots have an air pump attached which help push blood up through the legs to the heart to prevent blood clots.
While the swelling can cause pain for some women, for the most part it is inconvenient more than anything else. The majority of the swelling should go down with a week of your baby's arrival, so try not to worry about it too much if possible. If you are overly concerned, don't hesitate to speak to your doctor.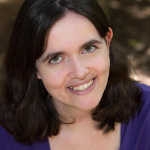 Latest posts by Susannah Birch
(see all)