Disclaimer: This website is for informational and entertainment purposes only and should not be taken as medical advice. This site contains paid advertising and affiliate links, from which we may earn a commission when you click (at no cost to you).
Read More
.
Although only 10-15% of labors begin with a woman's waters breaking, it's not always easy to know if it's your waters, discharge or an accident. So what does amniotic fluid smell like?
It doesn't have the ammonia or acidic smell of urine.
It may smell slightly sweet.
It may smell slightly fleshy or like semen.
It may not have any smell at all.
If you're concerned your waters have broken, put on a pad. If the pad is soaked within 30 minutes, it's likely your waters. If you do suspect your waters have broken, or the liquid has a brown/green color, phone your health care provider.
Most women whose water breaks will go into labor within 2-3 days. Although some doctors may want to induce/augment labor after your water breaks, it's up to you if you'd rather wait until labor begins naturally. Here is a good read on the risks and benefits of waiting for labor to start naturally if your amniotic sac has broken.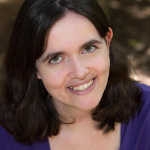 Susannah is a Birth Doula qualified through Childbirth International. She's also studying to be a Postpartum Doula and Breastfeeding Counsellor. Susannah is the mother of two children and has also lost two pregnancies to miscarriage.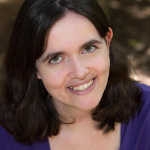 Latest posts by Susannah Birch (see all)