Disclaimer: This website is for informational and entertainment purposes only and should not be taken as medical advice. This site contains paid advertising and affiliate links, from which we may earn a commission when you click (at no cost to you).
Read More
.
What is the Ring of Fire?
The ring of fire is the name given to the burning sensation some women experience when a baby's head crowns. For an idea of the feeling, put one finger on each side of your mouth and pull the edges of your lips apart – the sensation is similar.
Many women think that the ring of fire is a normal part of a drug free birth, but it doesn't always have to be.
The perinium needs to slowly stretch during labor, so the ring of fire is often caused by making it stretch too fast – it means you need to slow down! Here are 13 ways to help or prevent the pain.
Ways To Avoid Or Limit Ring of Fire Pain in Birth
1. Perineal massage during pregnancy can be beneficial and help with the stretching the perinium will experience during labor. Some women find using various types of oils in the third trimester, such as olive oil, can also be beneficial. Oils such as evening primrose oil are still open to debate, due to the increased risk factors some studies have shown.
.2.
2. Don't push through the pain. Pain is a sign that your body needs you to slow down.
.
3. Have support on your perinium, either from a medical carer or by placing your own hand there – or hire a birth doula to help you know when and how to follow your body. Make sure you talk to your medical care provider about this first, as many aren't trained in supporting the perinium during birth. This is a great read on how perineal support should only be used when needed but can still be helpful if done right.
.
4. Water, especially water immersion, greatly helps with softening, stretching and pain relief while baby crowns. If waterbirth is an option, definitely give it a try! Otherwise, a shower or warm cloths are another great alternative.
.
5. Moan, don't scream. Screaming makes you tense up, while deeper moaning helps you relax and release. Here is a great article on this topic.
.
6. Breathe baby out, don't just push. Although you should push if you feel the urge, your body is already pushing out before you even feel like you need to. Breathing and slowing down your reactions to these intense feelings give your perinium more time to stretch.
.
7. Open your mouth and avoid holding your breath. An open mouth helps you relax and oxygen is very important too! A Laboraide is one thing which can help you do this.
.
8. Place a hand on the top of your uterus or ask your partner to, which helps in a range of ways including relaxing the perinium.
.
9. Hypnobirthing techniques – check out some books on hypnobirthing, a great way to get a low pain natural birth.
.
10. Avoid coached pushing without a medical reason, as it can lead to more complications if you push too early or too fast. Follow your body's signals.
.
11. Avoid a routine episiotomy (cut down through the perinium) if possible. These often taken longer to heal than natural tearing and can tear further, too.
.
12. Get your baby into the best position – if baby is posterior or in another position where the head isn't at the best angle for birth, it can increase the pain and length of labor, as well as the risk of tearing. Check out Spinning Babies for guides on getting baby in the best position.
.
13. Avoid commonly used birth equipment such as stirrups and forceps unless necessary. Birthing while laying down or in a semi-reclining position puts a lot more pressure on mother and baby. Get upright – labor and birth standing, squatting, leaning or on all fours! Check out Ten Reasons Not To Give Birth On Your Back.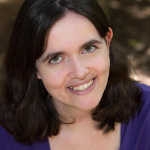 Latest posts by Susannah Birch
(see all)