Disclaimer: This website is for informational and entertainment purposes only and should not be taken as medical advice. This site contains paid advertising and affiliate links, from which we may earn a commission when you click (at no cost to you).
Read More
.
Colic is one of the most common and most exhausting things a new parent and baby can go through. Colic is caused by gas in baby's gut that they can't get rid of, which can cause pain and crankiness. So how can you stop them getting bad gas?
Colic Rule of 3s: Colic is when any healthy, well-fed infant cries more than 3 hours a day, more than 3 days a week, for more than 3 weeks.
Most babies grow out of colic by 3-4 months of age.
Colic Remedies For Breastfed Babies:
Remove dairy from your diet. Many babies have trouble breaking down the lactose as their gut is not developed enough to handle it. This is one of the leading causes of colic in breastfed babies. You should see a difference within 1-3 days.
Remove other things from your diet. Although dairy is the only proven colic causer in breastfed babies, some mothers may find that their infants react to other things too. Some common ones include caffeine and cauliflower/broccoli/onion.
Be careful with fast letdown. When a mother first begins a feed, often her breasts release a large amount of milk. In some cases this can lead to baby coughing and swallowing air. Try collecting the milk in a small cup and cup feeding it to baby, storing it or catching let down with a nursing pad. You can also try pumping for 30 seconds before a feed.
Keep breastfeeding. Breastfed babies handle colic, reflux and other issues more easily than formula fed babies. Remember that doctors do not receive lactation training, so if you've been told to stop breastfeeding, see a qualified lactation consultant before making the final decision.
Colic Remedies For Formula or Bottle Fed Babies:
Remove cow's milk. Try a lactose free formula or hypoallergenic formula. Many babies have trouble breaking down the lactose as their gut is not developed enough to handle it.
Change your bottle nipple. Fast flow nipples can cause baby to swallow air. Go with a slower flow.
Choose a colic nipple or bottle. There are types available which include special air flow holes, seals and bag inserts which can decrease colic. Dr Brown Bottles are some of the most popular which many mothers find work well.
Lactase drops. Lactase is the enzyme which babies need to properly break down lactose. If you're balking at the expense of a lactose free formula, try lactase drops as a cheaper option. Add the correct dosage of drops to your formula and the lactase will reduce the lactose in just a short time.
General Colic Remedies:
Make sure it's not reflux. Sometimes unexplained crying can be chalked up to gas but sometimes, it can also be reflux. Check out this list of 14 natural remedies for reflux.
Probiotic drops. One of the main reasons babies suffer from gas is because their gut isn't yet mature enough to properly process everything that goes through it. Things such as c/section and formula feeding can lead to more issues such as leaky gut. Probiotic drops can provide good bacteria for their gut so they digest their feeds better and experience less gas.
Baby massage. Massage baby's stomach in a clockwise direction to help move wind through the intestines.
Avoid over stimulation. When babies have had enough of the bright and scary world, they sleep. But if baby is overtired, it can be more difficult. Try and go in a dark quiet room and avoid bright lights and loud noises.
Burp baby frequently. Once in the middle of a feed and for several minutes after. Both breast and bottle fed babies need to be burped. Try different positions till you find one that works for you both. Sometimes baby may fall asleep and wake up later crying – more burping may get out the last of the wind. Laying baby over your knee is one method that often works well.
Gentle rocking. You can achieve this in your arms, in a rocker or by going for a drive. Because baby was rocked when in your uterus, rocking is comforting.
Patting baby. Sometimes, pats on the back calm baby. Patting baby on the bum can also help them know where to push.
Mirror, mirror. Place baby in front of a mirror and let them look at themselves as they cry. Sometimes the distraction can be just what they need!
The colic curl. Place baby's head and back against your chest and encircle your arms under his bottom, then curl your arms up.
Chamomile tea. The cooled tea can ease infant tummy pains. Keep in mind that young infants should not receive too much water or liquid as it can lead to water intoxication.
Supplemental carrying. This means carrying baby more and spending more time with them when they're not just crying or feeding. A study found that this reduced crying by up to 43%.
Swaddling. Wrapping baby firmly while leaving their legs free to kick (to avoid hip problems) can help baby sleep better and cry less.
Bicycle legs. Push baby's legs up towards their stomach and push them around (gently) in a bicycle riding pattern.
Tiger hold. Lay baby stomach down across the length of your arm. The pressure against their belly can provide some relief.
Warm cloth. Lay a towel which you've soaked in warm water and wrung out, on baby's abdomen.
Warm bath. A warm bath can help relieve gas pain and also makes some babies sleepy.
Baby wearing. The Ergo is very popular and also holds baby in a more natural sitting position, instead of with legs straight down (which can cause issues.) If you prefer a wrap, the Hava requires no complicated folds or ties and keeps baby close while you go about your daily tasks.
Colic Calm. This is a homeopathic remedy which many parents swear by.
More frequent feeding. Try smaller and more frequent feeds so baby has less work digesting their feed.
White noise. Noises such as a vacuum, running water or badly tuned radio are relaxing for baby and can even have them falling asleep in minutes. Here is a great Youtube video of white noise.
Gripe water. If you're going to use this, make sure you check the ingredient list. Many have nasty additives and are not regulated by the FDA. Look for a natural gripe water such as Colic Ease.
Infacol. A well known and very useful colic aid which works fast.
Lay baby on their stomach. Sometimes this is just the pressure they need to relive the pain as well as get the gas moving. Make sure not to let baby fall asleep in this position.
The 5 S's of Dr Karp:
Colic Remedies to Avoid:
The Windi. This is a small device which is inserted in the baby's anus to open up their body and release gas. However it can cause tearing and bleeding and should be avoided.
Bottom Stimulation. Although it may work temporarily, you should avoid sticking anything in your baby's bottom (such as a thermometer), as this can lead to a reliance on stimulation to pass gas or poop.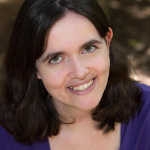 Latest posts by Susannah Birch
(see all)