Disclaimer: This website is for informational and entertainment purposes only and should not be taken as medical advice. This site contains paid advertising and affiliate links, from which we may earn a commission when you click (at no cost to you).
Read More
.
Many new parents worry when their baby's bowel movements change but it's important to remember that some changes are normal as baby passes the meconium, changes from colostrum to breastmilk or breastmilk to bottle or has solids introduced to their diet. It's important to identify whether baby is actually constipated or experiencing normal bowel movements.
WARNING: The WHO recommends not introducing solids before 6 months of age. Rice cereal is processed starch which can be detrimental for a baby's health, so it's best to start with healthy fresh foods such as fruit and vegetables. Babies who drink formula are at much higher risk of constipation than breastfed infants. Breastfed infants (who are not on solid food) rarely or never experience constipation.
Signs baby is constipated:
Poop is firm, dry or pebbly.
Crying during a bowel movement.
Bleeding from the anus.
Signs baby is not (necessarily) constipated:
Changes or less bowel movements starting from 2-6 weeks.
Breastfed babies not experiencing a bowel movement for 6-10 days. Although this is common, it is not normal and could indicate poor gut health.
Soft, mushed, pasty or fluid poop.
Crankiness and irritation. This can be due to a wide range of things including colic and reflux.
Straining. Although this may be related to constipation in adults, this is how baby helps things move through the digestive system and isn't usually a sign of an issue (note: can be a sign of reflux in some cases).
10 Ways to deal with baby constipation:
Warm baths – These can help get things going. Let baby relax in the bath but be ready for an "aqua turd".


.

Bicycle legs – Gently push baby's legs towards his stomach and rotate them like he's riding a bicycle.


.

Probiotics – These are a great way to improve gut health and make pooping easier for baby. Poor gut health is a common culprit in constipation.


.

Tummy massage – A gentle massage in a clockwise direction can help get things moving.


.

Cooled boiled water – 1oz per day under 6 months, 2oz per day after 6 months. Remember to be careful giving infants water as it can lead to risks such as water intoxication. Breastfed babies usually do not need water supplementation.


.

A few drops of orange juice in formula or water.


.

Remove banana, applesauce and rice – These items are part of the BRAT diet and are used to help with diarrhea. For babies who are eating solids, they won't help the situation.


.

Minimise or remove supplements – Iron, tylenol, antacids and antibiotics can all increase constipation risk. Where possible, not using these can fix the underlying issue.


.

Change formula – Talk to your paediatrician about changing to a different formula. Keep in mind that you should make sure there aren't other reasons for constipation before taking this step.  Anti-reguritation (reflux), lactose free, thickened and casein dominant formulas can be more constipating for some babies.


.

Laxatives or suppositories – many are not suitable for babies, so it's important to see your doctor or pharmacist for advice and only if nothing else has worked.


.
Methods NOT to use for constipation:
Karo syrup – Although once commonly used for infant constipation, modern commercial varieties contain a different chemical structure that may not necessarily soften stool and ease constipation. Corn syrup has a range of other risks (which is why it's best to avoid formulas which also contain corn syrup.)


.

Brown sugar water – Another common remedy, this is not recommended for several reasons. It can lead to early tooth decay, make baby prefer a sweet taste to plain water or milk and also increase energy levels so baby has trouble sleeping.


.

Prune or apple juice – Juice should not be offered to young infants, especially those who are not yet on solids. In some cases, the introduction of a new item to their diet can exacerbate the problem. For older infants, talk to your health care professional about whether juices are appropriate and will help.


.

Rectal stimulation. You should never stick anything in your baby's bottom to induce bowel movements. Firstly, it can cause anal tears and secondly it can make baby reliant on stimulation to have a bowel movement.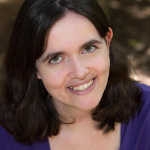 Latest posts by Susannah Birch
(see all)