Disclaimer: This website is for informational and entertainment purposes only and should not be taken as medical advice. This site contains paid advertising and affiliate links, from which we may earn a commission when you click (at no cost to you).
Read More
.
Have a son? It's bound to happen at some point – he doesn't have to aim and fire to get a direct hit on the nearest parent. One of the many places urine can end up is inside the still healing umbilical cord stump. So what happens when an area that you're traditionally advised to keep dry, becomes wet?
Fortunately, the umbilical stump getting a little wet isn't a big issue; in fact, in some cultures, parents bathe their baby and stump from birth. As long as the cord stump is patted dry after it's wet, there isn't an issue.
One option is to apply alcohol to the healing stump after drying it, but some studies indicate that this can actually slow the rate of healing and delay the stump falling off.
Another option is to use a baby belly wrap to keep baby's tummy
safe and shielded from any random liquid. However this is only a good option if there is a specific issue such as a hernia; the umbilical stump can take longer to dry if it's covered, leading to a higher chance of infection.
So, if your baby peed in his umbilical cord stump, don't do more than gently pat it with a dry cloth or cotton wool and make sure it's clean and dry.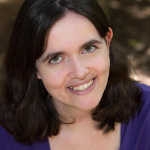 Susannah is a Birth Doula qualified through Childbirth International. She's also studying to be a Postpartum Doula and Breastfeeding Counsellor. Susannah is the mother of two children and has also lost two pregnancies to miscarriage.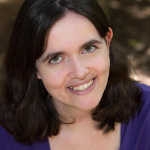 Latest posts by Susannah Birch (see all)