Disclaimer: This website is for informational and entertainment purposes only and should not be taken as medical advice. This site contains paid advertising and affiliate links, from which we may earn a commission when you click (at no cost to you).
Read More
.
What tummy time does for your baby is important. It develops the core muscles, avoids baby having a flat head from always laying on their back, allows them to increase their sensory absorption and lets them try out a new position. But all these things can be done in other ways, until baby is happier with tummy time.
This post is NOT telling you not to do floor tummy time. If your baby loves it, that's awesome. However if you've tried the many ways to make tummy time less stressful for your baby (and there are plenty of articles on that topic on the Internet), it may be time to look into other options, until baby is more comfortable being on their tummy.
All babies reach milestones at different rates and react differently to new things. If you're at all concerned about your baby's muscle development or milestones, you should always talk to a medical professional.
Many mothers find that their babies scream, cry and get upset when they're put on their tummy, which goes against their natural instinct of comforting their baby – as it should! Baby is in a position where they're not comfortable, often startled and unable to control their movements. Babies with umbilical hernias or other tummy issues also have difficulty with tummy time.
Here are some ways to strengthen their muscles without tummy time distress.
Alternatives To Tummy Time
1. Avoid too much time in confined spaces. Don't leave baby in a confined swing, pram, carrier, bouncer or bassinet all day. Lay them on the bed, sit them up on your lap, engage with them, don't leave them in static, cramped positions.
.
2. If you're breastfeeding, try doing a tummy position for feeding, with baby on your chest. This is also helpful if you have heavy letdown.
.
3. Remember baby has four sides. Don't just lay baby on their back, but experiment with laying on each side, as well.
.
4. After a diaper change, lift baby with your fingers supporting them under their shoulders, slowly. They have to tighten their neck and shoulder muscles (don't let their head fall back too far.) Repeat each time you change them, till they slowly gain stronger neck control and can hold their head with minimal support.
.
5. Let baby sleep laying on their stomach over your knees, or even let them play/lay in this position while awake. You can also burp baby in this position. Do not let baby take day naps on their stomach, as this increases risks of infant mortality by up to 18 times if the baby is accustomed to sleeping on their back.
.
6. While sitting upright, hold baby against your chest and let them experiment with using their arms to push against you, with a hand supporting their back.
.
7. Put baby on your chest, while you are laying down. This way you can talk to baby and engage with them at eye level.
.
8. Try propping baby up with a pillow or blanket, with their arms stretched in front, so they have a chance to look around, instead of at the floor – many babies are much more comfortable and happy on an incline. You can also try laying baby across your linked arms, on their tummy.
.
9. Don't just hold baby horizontal. Experiment with holding baby upright against your shoulder and front facing, with one arm between baby's legs and across baby's chest for support.
.
10. Use a wrap or carrier. This puts baby in an upright position and helps develop many of the same neck and back muscles. There are some schools of thought that believe babywearing can completely replace tummy time, however this has yet to be proven in any medical study and there are certain developments which do require different muscle groups than those which are used in a purely upright position. However babywearing can certainly help improve a lot of muscle groups.
.
11. When your baby is a little older, you can try playing 'airplanes' by curling your legs and placing baby on them, giving them eye contact and also moving your legs around to keep them entertained.
.
12. After baby has more control over their body (3-4 months), consider using a bumbo.
Resources on Tummy Time
The Case Against Tummy Time by Irene Gutteridge
Looking for more in depth perspectives by medical professionals? Check out Dr. Judit Falk (previous director of the Pikler Institute) and the work of Magda Gerber.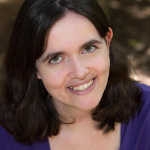 Latest posts by Susannah Birch
(see all)