Disclaimer: This website is for informational and entertainment purposes only and should not be taken as medical advice. This site contains paid advertising and affiliate links, from which we may earn a commission when you click (at no cost to you).
Read More
.
It can be exciting to see your baby on an ultrasound but it can also be disappointing when it's hard to identify parts of your baby on screen.
During the third trimester, the ultrasound photos can often look far more strange than at your 20 week morphology scan, even though your baby is more developed.
The good news? It's completely normal for ultrasounds to look distorted, squished, parts to look bigger or even abnormal.
Trust your ultrasound technician – they see these types of images every day and they know how to tell if something is normal or not.
Here are some reasons your baby's ultrasound picture looks strange.
1. Ultrasounds don't pick up fat or cartilage, distorting the picture you see.
2. Baby's movements can distort the image, making it blur.
3. Your baby is very squished in the uterus and beside the placenta, especially near the end of the pregnancy, which makes for some strange facial expressions.
4. Unlike a real photo the ultrasound creates a picture that's made of organs, bones and outlines. When you're seeing right through parts of your baby, it can make for some strange images.
5. Ultrasounds use sound waves, which can be easily interrupted, making for unusual pictures.
6. Your baby's inside a big ball of fluid which can make for even more distortion and difficulty in picking up an accurate image.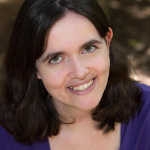 Susannah is a Birth Doula qualified through Childbirth International. She's also studying to be a Postpartum Doula and Breastfeeding Counsellor. Susannah is the mother of two children and has also lost two pregnancies to miscarriage.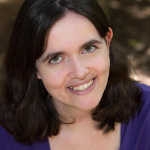 Latest posts by Susannah Birch (see all)