Disclaimer: This website is for informational and entertainment purposes only and should not be taken as medical advice. This site contains paid advertising and affiliate links, from which we may earn a commission when you click (at no cost to you).
Read More
.
Whether you're excited about starting your family or worried about an unplanned pregnancy, sometimes a pregnancy test won't give you the definitive answer that you're looking for. So if your pregnancy test doesn't match the box, what does it mean?
What does a blank pregnancy test mean?
A blank pregnancy test is defective. It may be expired, incorrectly made or you may have tested incorrectly.
To be accurate, all pregnancy tests should have a control line appear. This line appears whether you are pregnant or not and means that the test is working. If the test is blank, you need to try again with a new test.
What does a grey pregnancy test line mean?
A grey line is an evaporation line caused by the urine on the test drying. Usually they mean that you've checked the test after longer than the instructions stated (usually longer than 10 minutes). An evaporation line does not mean you are pregnant.
An evaporation line can also be caused by over saturating the test. It's important to place the test in the urine for only a few seconds; longer is not better.
Read what a faint line means on a pregnancy test.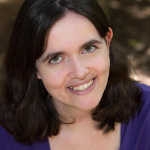 Latest posts by Susannah Birch
(see all)