Disclaimer: This website is for informational and entertainment purposes only and should not be taken as medical advice. This site contains paid advertising and affiliate links, from which we may earn a commission when you click (at no cost to you).
Read More
.
If you plan to induce labor with castor oil, it's important that you know the associated risks and side effects. Although once used regularly in hospitals, along with soap enemas, to induce labor, it's no longer commonly used for this purpose. However, if you do plan to take it, make sure that you're fully aware of the correct dosage and precautions to take.
Some risks of castor oil include:
Dehydration
Hyper-stimulation of the uterus and fast or painful labor, most commonly associated with dehydration
Risk of baby passing meconium in the womb – however this has never been definitively proven and you should read this article which includes links to studies before taking castor oil for labor induction
Should you eat and drink after taking castor oil?
There is no reason you can't eat and drink after taking castor oil.
In fact, it's very important that you drink plenty of water, as castor oil is a laxative and will dehydrate you.
As for eating, it's best to avoid heavy or large meals, as some people experience vomiting after consuming castor oil.
After taking castor oil, it can take 3-6 hours for symptoms to occur, so if you're feeling hungry, there is no reason you shouldn't eat.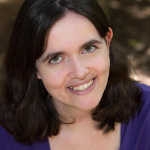 Latest posts by Susannah Birch
(see all)