Disclaimer: This website is for informational and entertainment purposes only and should not be taken as medical advice. This site contains paid advertising and affiliate links, from which we may earn a commission when you click (at no cost to you).
Read More
.
Many women wonder whether the loss of part or all of their mucus plug is a sign of impending labor. Once this plug falls out, what does it mean? Can a mucus plug regrow or regenerate? Does the loss of a mucus plug put the baby at risk?
What is a mucus plug?
A mucus plug is a clump of mucus which is made up of cervical fluid and mucus, and blocks the opening of the cervix. The plug grows during the first trimester of pregnancy, then usually stays till the start or event partway through labor. In some cases, though, the mucus plug can fall out, either in parts or as a whole, much earlier in pregnancy.
Can a mucus plug regrow?
Yes, because the mucus plug is made up of continually secreted mucous, it can begin to regrow within just a few days. Although the loss of the plug can indicate that the cervix is beginning to dilate, this is no clear indication that labor will start anytime soon; in fact if you haven't had any signs of labor within a week of losing your mucus plug, it's likely that the plug has already started to regrow.
Some women lose their mucus plug as early as the first trimester, or lose it multiple times throughout their pregnancy.
As long as there are no other symptoms such as bleeding, contractions or amniotic fluid leakage, the plug will usually begin to regenerate.
Is losing the mucus plug ever a sign of labor?
Yes, losing the mucus plug can happen in the days preceding the start of labor. However this varies by woman and some women don't lose their plug until partway into or even at the end, of labor. If the mucus plug is accompanied by brown or red blood, this may be the full bloody show and be an indication that labor is near. If you ever experience unusual blood or mucus loss, or unusual pain, itching or smells, always consult your medical carer.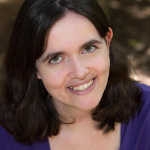 Latest posts by Susannah Birch
(see all)