Disclaimer: This website is for informational and entertainment purposes only and should not be taken as medical advice. This site contains paid advertising and affiliate links, from which we may earn a commission when you click (at no cost to you).
Read More
.
If y
ou're pregnant, you may be worried about cervical checks, especially if you have a high cervix or aren't comfortable with the idea.
What are cervical exams?
Cervical exams involve a medical care provider inserting gloved fingers into your vagina and checking your cervix. This is done to check the cervix (which is at the top of the vagina and base of the uterus) to see how dilated (wide) and effaced (short) it is.
There are two common types of cervical checks:
1. Routine cervical checks. Some medical care providers check the cervix routinely at each appointment and regularly at set intervals during labor.
2. Medically needed cervical checks. Sometimes there may be a specific medical reason for a cervical exam, such as if there are medical concerns or there is going to be some form of medical intervention.
Cervical exams may be done during:
1. Pregnancy. Some care providers do cervical exams routinely, while others only check the cervix if there is a medical issue.
2. Labor. When you first go into labor, your medical care provider may check you to see how far you've progressed. Some medical care providers may then choose to either check your cervix regularly (such as every hour) or only if you need or request a medical intervention (such as pain relief).
Do cervical exams have risks?
Like all birth interventions, cervical exams do have both risks and benefits and it's important to weigh these up before agreeing to one. Risks include PROM (prelabor rupture of membranes), pain, infection and bleeding/spotting. During labor, cervical exams may be painful or distract/stress the mother and slow down labor.
During a normal pregnancy, cervical exams give very little relevant information. The cervix can open and close and in some women, doesn't start to soften until the beginning of labor.
Can you refuse cervical exams?
It's your right to refuse any medical procedure, ask for more information or ask for a compromise. If you wish to say no to a cervical exam, let your care provider know and use some of these tips to do so politely and appropriately.
If you're not sure whether to agree to or refuse a cervical exam, the most important thing you can ask is "Why do I need this cervical exam?"
Instances where a cervical check may be medically needed
• If you're at risk of preterm labor, have a shortened cervix or cerclage (stitch in the cervix).
• If your medical care provider suspects you may be in preterm labor.
• If you're about to start pain relief drugs.
• If you're undergoing induction.
• If your medical care provider wants to break your amniotic sac.
• If baby is in distress or there are other concerns with labor progress.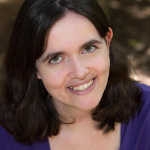 Latest posts by Susannah Birch
(see all)