Disclaimer: This website is for informational and entertainment purposes only and should not be taken as medical advice. This site contains paid advertising and affiliate links, from which we may earn a commission when you click (at no cost to you).
Read More
.
BEFORE YOU CONSIDER ATTEMPTING NATURAL INDUCTION WITH CASTOR OIL.
1. Never take more than 1-2 tablespoons in a twenty-four hour period.
.
2. Drink lots of water, as castor oil is a laxative and will dehydrate you.
.
3. It's best to take castor oil in the morning, as it can take 6-12 hours to work.
.
4. If your body is not ready to go into labor it will not work. Unless you have a good reason (discomfort is not a good reason!) don't attempt this before 40 weeks.
.
5. Do not take it as a means to speed up labour – it can make it quite painful on top of contractions. Only take it to induce.
.
6. Do it at your own risk and talk to your medical professional if in doubt.
How It Works
When you're overdue with baby, chances are that you'll be willing to try almost anything. The first few days after you go overdue you might promise yourself that certain methods of natural induction are out of bounds, but after a few more days you'll just be desperate to get baby out.
Castor oil is a liquid laxative that you can find in most chemists and health food stores. Because of its forceful emptying of the bowels which can cause cramping and diarrhoea, castor oil is frowned upon by some people.
However if you do plan to try it or just want to know about it, this guide has the basic information you'll need – both the good the bad and the plain messy. Having spent many hours reading all I could on it, as well as naturally inducing labor with it myself, this is what I learnt…
Meconium & Castor Oil
Meconium Stained Liquors (waters) occur in 10-20% of births and are not usually an issue. Out of this group, only 2-4% of babies experience complications caused by MAS (meconium aspiration syndrome).
If you research castor oil induction thoroughly, you'll find that there are two camps – one claims that castor oil labor induction increases the chance of meconium being passed during the labor due to foetal distress. The other group claims that castor oil labor induction has no relation to passing meconium. I'm no medical expert so here are the facts I've found. You can research and decide for yourself.
• Babies born postdate (40 weeks and over) have a higher chance of passing meconium in the womb due to more mature bowels.
• Babies born without using castor oil to induce labor can still pass meconium in the womb.
• Babies born after castor oil labor induction are still often born without passing meconium in the womb.
• No well documented study has linked meconium and castor oil labor induction or shown that these types of laxatives can pass through the placenta.
• One theory is that anything that effects the mother in a certain way during pregnancy has the same effect on the baby. Diarrhea is one of the main side effects of castor oil.
• Approximately 57% of women who take castor oil go into labor. Remember this is a statistic only and may not take into account how far along they were or other conditions.
But Isn't Castor Oil Used for Abortion?
This is another common argument about why castor oil should not be used to induce labor. However it's a redundant argument – abortion and induction share the same basic goal of evacuating the womb. Many medical induction aids (including pitocin) are also commonly used in abortion.
Medical Opinion
Even medical opinion on the subject varies widely. Some obstetricians and midwives regularly recommend the use of castor oil to induce labour once a woman passes 40 weeks while others discourage or strongly warn against it.
Until the last few decades, castor oil and soap enemas were commonly used in hospitals to induce labor. However doctors discovered other methods of induction that had higher success rates because they were more forceful on the body.
If you do have a high risk pregnancy or are ill, it's a good idea to either seek medical advice or avoid castor oil as an induction method.
What Does Castor Oil Taste Like?
Castor oil is a thick liquid which some people do not like the taste of at all. Others say is nearly tasteless.
It is a thick, clear, oily liquid similar in taste and consistency to cooking oil. It also has a taste comparable to plain soap.
Can You Eat After Taking Castor Oil?
Yes, there is no reason you can't eat after taking castor oil. However it's best to eat light food only, as castor oil can make you feel nauseous or throw up, so a big meal will likely make you feel worse.
Castor Oil Side Effects
• Diarrhea – Since castor oil is a laxative, this is a very common side effect.
• Vomiting – A small number of women also vomit due to the strong effect of the oil.
• Cramping – The bowel will usually cramp due to the laxative effect of the castor oil but not everyone will feel it. Some women will experience violent cramps however.
• Nothing – some women will not experience any side effects at all.
Preparing To Take Castor Oil
• Make sure you have plenty of water available to keep you from being dehydrated.
• Be close to a toilet.
• Have your hospital bags ready.
How Long It Takes
It takes from 2-6 hours for side effects to begin. Side effects can last from 1-6 hours. It can take from 5-24 hours for castor oil labor to begin, if it's going to.
Reasons To Take Castor Oil
• You don't need to be dialated or engaged for it to work.
• Your system is clean so that it's unlikely you'll have any "accidents" while pushing during labour, except in the rare cases where labor begins very fast or was about to begin when you took the castor oil, anyway.
• It produces prostaglandins which can aid in dilation.
• Although more forceful than other natural induction methods, it still will not put you into labor unless your body is ready – unlike a medical induction.
Quantities & Drinking Methods
Many places online will recommend taking half a cup or more of castor oil. Personally I'd only recommend taking 1-2 tablespoons at most. As long as you take enough to make the castor oil do it's job, you don't need to overdose on it –taking too much can lead to severe dehydration.
There are plenty of ways you can take castor oil, it's completely up to you. Here are some suggestions:
• Mix with orange juice or a strong flavoured drink to cover the taste.
• Take as a shot then chase it with something to remove the taste.
• Drink over ten minutes either mixed or in small straight amounts.
Do You Need to be Dilated or Effaced to Use Castor Oil?
Castor oil promotes the release of prostaglandins which can help soften and efface the cervix. It's possible for castor oil to work even if your cervix is not dilated, effaced or ripe. Some cervixes (especially in first time mothers) do not begin to change till after labor begins.
Castor Oil for VBAC.
There is no medical evidence that castor oil is safe or dangerous for VBAC. The main risk with VBAC is that it may result in precipitate labor (very fast labor) which can put more stress on the uterus. Anecdotally this may increase the risk of RCS or uterine rupture. Check out Birth Without Fear for some amazing VBAC stories at 42-44 weeks gestation. Just because you pass a certain gestation doesn't mean you can't VBAC!
Studies and Medical Links Regarding Castor Oil Induction
A quick run through of the findings of the following studies:
• Castor oil does not increase the risk of meconium stained liquors.
• In one study, castor oil increased the risk of c/section, but this was a small study and has not been backed up across other studies.
• One study found no increase in the rate of onset of labor, but this is not backed up across other studies.
NCBI – Castor Oil Study (2000) – Study found an increase of over 50% labor onset with use of castor oil.
NCBI – Castor oil for induction of labour: not harmful, not helpful. (2009) Study finds no risks OR benefits of castor oil for induction.
Castor Oil for Induction Study – Noting changes in meconium levels and induction rates compared to a control group.
Castor Oil & Soap Enema Study – Does not cover meconium, but does show statistically rates for inducing with castor oil on its own.
Castor Oil & Other Labor Induction Methods Study – One finding was "The incidence of meconium stained amniotic fluid, Apgar scores, and birth weights was similar in both groups".
According to a 2012 research paper in Proceedings of the National Academy of Sciences,scientists have discovered that ricinoleic acid, a key component of castor oil, targets prostaglandin receptors on smooth muscle cells in the intestines and uterus to stimulate contractions,
The well known guide "What to Expect When You're Expecting" simply says on the topic of Castor Oil induction:
Castor oil. Hoping to sip your way into labor with a castor oil cocktail? Women have been passing down this yucky tasting tradition for generations on the theory that this powerful laxative will stimulate your bowels, which in turn will stimulate your uterus into contracting. The caveat for this one: Castor oil (even mixed with a more appetizing drink) can cause diarrhea, severe cramping and even vomiting. Before you chug-a-lug, be sure you're game to begin labor that way.
My Experience
I decided to try castor oil as a last ditch effort when I was 41 weeks. I was scheduled for a medical induction at 41+3. According to the doctor just three days before I was undilated and the baby wasn't completely down in the birth canal.
I drank one tablespoon of castor oil at 3pm in the afternoon. I was running to the toilet from approx 5.30pm to 7pm and then had no more side effects. I cleaned my house so it was ready, just in case, and about 11.30pm I decided that it was time for bed.
I lay down on the bed and immediately had my first contraction. This was followed by a second contraction two minutes later. We arrived at the hospital and my baby girl was born 4 hours later, a healthy 8lbs 4oz and with no complications. She had an almost perfect apgar of 9 followed by a 10.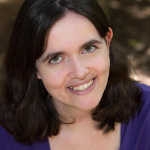 Latest posts by Susannah Birch
(see all)