Disclaimer: This website is for informational and entertainment purposes only and should not be taken as medical advice. This site contains paid advertising and affiliate links, from which we may earn a commission when you click (at no cost to you).
Read More
.
---
The cervix is an amazing muscle which holds a growing baby in for nine months and then opens up 10cm to allow the baby to come out. Many women worry when they have internal exams during pregnancy and they're not dilating. Or, during labor, they may not dilate, which may lead to augmentation of labor or even a c/section. So what are the common reasons that women don't or won't dilate? And how can a woman help her cervix dilate properly?
How Long Does It Take to Dilate?
The simple answer? Anywhere from 10 minutes to 3 months. There are no hard and fast rules about how or when a cervix will dilate, which is why most cervical exams actually tell a pregnant woman very little about how soon her labor will start or how long it will last.
If it's your second or subsequent pregnancy, you may be 2-3cm dilated for months before birth.
Reasons Your Cervix Isn't Dilating in Pregnancy
It's your first pregnancy. As your cervix hasn't delivered a baby before, it's not uncommon for it to not dilate or efface straight away, or in some cases, not even till labor starts.
You're not at the right gestation yet. A pregnancy can go up to 42 weeks. Some women even go to between 42-44 weeks. At 37-41 weeks, it's not unusual for your cervix to have little or no dilation and effacement.
You're experiencing prodromal labor. Although this is nicknamed 'false labor' it still serves a purpose in preparing your cervix. Women who experience prodromal labor anecdotally have much shorter active labors.
It's not time yet! Your cervix does not need to reach a magical number for labor to begin. You can be 3cm dilated for months and experience a 36 hour labor. Or be 0% and 0cm before having a four hour labor.
How to prepare your cervix in pregnancy
Although there is no real way to make your cervix dilate before labor begins, there are some things you can do to prepare it for labor.
Sex. Semen contains a small amount of prostaglandin, which can help your cervix ripen.
Raw dates. One study found that eating raw dates can make for an easier, quicker labor.
Walking. Although this won't directly impact the cervix, it an help baby move down into the pelvis and apply pressure to the cervix in preparation for labor.
Evening primrose oil, although widely recommended as a way to help the cervix soften, may be best avoided. Studies show that it can increase the risk of intervention as well as hemorrhage in labor.
Wait it out. Some cervixes don't begin to soften, dilate or efface till labor begins.
During a normal pregnancy and labor, internal cervical exams tell very little about how your body is progressing and in some cases have more risks than benefits. If you wish, you can refuse routine cervical exams unless you feel they're warranted.
Reasons Your Cervix Isn't Dilating in Labor
You're being induced. Induction increases the risk of labor stalling, as you may be induced before your body is ready. The synthetic hormones applied in labor also have a different effect than natural labor hormones.
The position you're laboring in. Laboring on your back is not a great idea and here are ten reasons why. Even if you have an epidural, there are still other positions you can use to labor, other than the lithotomy position.
Your baby is malpositioned. If baby is posterior, breech, transverse or has their head flexed, they may not be applying pressure to the cervix in a way that will aid in dilation.
You're stressed or not comfortable with your support team. The female body has a primal need to be comfortable and safe during labor and birth. A mother who is experiencing too much stress may find labor stalls until she is comfortable and in a place where she feels safe.
Your doctor is using active management, not expectant management. Active management involves tracking your dilation according to a clock and augmenting (speeding up) labor artificially if your body isn't dilating as fast as your care provider wishes, even if you are laboring without any issues. Active management is based on Friedman's curve which has been been disproven as a reliable method of tracking labor, but is still unfortunately used by many hospitals.  Expectant management means that your care provider lets your body labor to its own timetable and only intervenes if there is an obvious medical issue.
Your pelvic shape. There are four pelvic shapes – Gynecoid, Anthropoid, Android  and Platypelloid. The shape of your pelvis can impact on the time it takes to dilate. All four pelvic shapes can birth a baby naturally but different pelvic shapes respond better to different positions. When left to choose her own laboring position, a woman will usually gravitate towards the best position for baby and pelvis.
How To Help Your Cervix Dilate in Labor
Turn out the lights and close your eyes. Melatonin, a hormone which helps with sleep and wake cycles and is released when in the darkness, helps labor progress.
Ask anyone who's making you uncomfortable to leave or be quiet. Even if that includes a medical person, that's your legal right.
Ask your support person to massage you, hold your hand or cuddle you. Physical touch helps release oxytocin, the natural labor hormone. Have a kiss and cuddle!
Try a range of different positions. If your know your baby is malpositioned, have a look at a site like Spinning Babies for great info on positioning. Try a range of different positions until you find one that you're comfortable with; most mothers gravitate towards a position which is most likely to aid baby in their trip down the birth canal.
Go for a walk. Sometimes you need to get up and active to help your body labor better. Go for a walk,
Squat. Squatting opens up the pelvis and shortens the birth canal. Many women find it is also a comfortable position to labor and even birth in.
Do some visualization exercises. The mind has a big influence on the body. Think about your body opening, think about your contractions and visualise something that works for you, such as a lower bud blossoming into a flower.
Debrief your fears. Talk to your support people about any reason you may be worried about the birth. Are you worried about a nuchal cord, the ring of fire or even how you'll cope with a baby after birth? Often, talking out your fears and getting support for them can help your body relax and open up.
Talk to your baby. Sometimes, you need to take a step back from the labor process and instead remember who is at the centre of it. Spend some time talking to your baby.
Use acupressure points. There are several pressure points you can use to help labor progress, although it can take some practice to find them. It's best to have another person apply pressure to these points as doing it yourself usually doesn't work as well. Check out this list of acupressure points.
Open your mouth. Clenching your jaw tightens your muscles and makes it harder to relax. There are products such as Laboraide which can also help you keep your mouth open so you can relax and breathe.
Push when you feel ready. Some women feel the urge to push at 8cm while others don't till later. You don't need a medical professional to tell you when you can or can't push; if you feel the urge, start pushing! Another common reason women are told not to push is due to an anterior cervical lip. Here's a good read on these and why they should not impact when you push.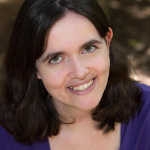 Latest posts by Susannah Birch
(see all)