Disclaimer: This website is for informational and entertainment purposes only and should not be taken as medical advice. This site contains paid advertising and affiliate links, from which we may earn a commission when you click (at no cost to you).
Read More
.
Evening primrose oil is a commonly used oil in the last trimester of pregnancy. So how do you take it and what does it do? Here is a short guide, along with some links to further in depth information at the bottom of the page.
Warning
There are some studies which indicate EPO can increase the risk of PROM (premature rupture of membranes) and other issues. Studies also indicate that EPO doesn't necessarily have a hugely noticeable effect on gestational length or length of labor.
Where To Buy Evening Primrose Oil
You can purchase evening primrose oil capsules from many chemists and health food stores. You can also buy it online.
How & When To Take Evening Primrose Oil
You can take EPO orally from 35 weeks and vaginally from 37 weeks. If taken vaginally, the capsule will dissolve naturally so you should do this when you are planning to lay down (such as night time) and wear a panty liner to catch any residue that leaks out.
The general recommended daily dosage is 1500mg-3000mg orally and/or vaginally, starting with smaller dosages early on and increasing after 37 weeks. Vaginally, you can insert 1-2 capsules, depending on your preference. However oral and vaginal dosages vary by both brand and medical professional so you should read the directions on the packet, talk to your care provider and do your own research before deciding on a dosage.
How Evening Primrose Oil Works
It contains prostaglandins which can help ripen the cervix.
You can also use evening primrose oil to massage the perineum regularly during the third trimester, to reduce the risk of tearing during labor.
What Evening Primrose Oil Does NOT Do
It does not induce labor. Although it can ripen the cervix, which can make for easier dilation and effacement once labor starts, it won't have a huge impact until your body is ready to begin the labor process, just like all induction methods.
Reasons You Should AVOID Evening Primrose Oil
If you're at risk of preterm labor, have a high risk pregnancy or have any other complications, you should talk to your medical care provider for advice. Some doctors also believe it has risks when taken in pregnancy and there have been no in depth studies done – most evidence is anecdotal. Like all natural and medical things you consume, you should do your own research and talk to a medical care provider if in doubt.
EPO has also been associated with increased risk of PPH (postpartum hemorrhage), so if you are at risk of this, it may be best to avoid it. Raspberry leaf has been shown to decrease the risk of PPH, so taking the two simultaneously is also a good idea, if you do decide to take EPO.
More in Depth Reading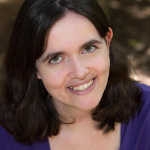 Latest posts by Susannah Birch
(see all)