Disclaimer: This website is for informational and entertainment purposes only and should not be taken as medical advice. This site contains paid advertising and affiliate links, from which we may earn a commission when you click (at no cost to you).
Read More
.
Although some hospitals maintain old policies forbidding women from eating and drinking in labor, many hospitals are becoming more aware of the risks of putting these blanket bans in place.
Especially if you experience a long labor, you really need to maintain your energy and hydration.
Would you stop eating and drinking before your biggest marathon?
Here is a great read from Evidence Based Birth on why you should eat and drink during labor, if and when you want to.
Will Eating in Labor Make You Throw Up or Poop?
Whether you eat or not, you may do these things anyway. Having an empty stomach can make nausea worse, however.
The main thing is to eat light food which gives you energy, when you feel you need it. Near the end of labor, you'll stop wanting to eat anyway.
Water
Water is hugely important in labor; dehydration can make contractions much more painful. Try and take a sip after every contraction. Straws are another great thing to have!
100% Juice
Avoid juices made from concentrates or filled with synthetic vitamins. The fresher, the better and a great way to cool off when you start sweating, too.
Although a great addition to your diet any time in the third trimester, it's also useful in labor, because it can decrease the risk of postpartum hemorrhage.
Honey Sticks
A great way to keep up your blood sugar and energy. Honey sticks are the easiest to consume without getting messy, but honey packets or any other form is good too. Try and go for the natural type (many commercial honeys are full of fillers and additives).
Coconut Water
Light, delicious and full of natural electrolytes, coconut water will help you maintain much needed energy.
Squeeze Packs
Drinks or meals which come in easy squeeze packs are great for labor, since they're easy to transport and easy to consume.
"Sick Day Food"
Remember those foods that you loved when you were sick as a child? Most of them are great for labor, too – the healthy ones that is, such as soup.
Smoothies
If you have access to a blender, a fresh fruit smoothie is a great drink while you're in labor.
Toast, Bagels, Rice Cakes or Biscuits
Dry foods that you can snack on are an easy way to get food into your body without overwhelming your body or taste buds.
Nut Butter
Quick spoonfuls of protein in the form of almond, cashew or peanut butter are a great addition to your labor list.
Fresh & Dried Fruits
Fresh fruit such as banana and mango are light and refreshing. Dried fruit will help up your energy and also make it easier to go to the toilet after birth (something which can be difficult!)
Granola Bars
Trail mix bars or nut and fruit bars are quick and delicious and come in small portion sizes, perfect for labor.
Home Made Cookies
Bonus: You can get baking in early labor so you have something to distract you while you wait for the contractions to speed up.
Eggs
Boiled, scrambled or poached, they're a light and easy food that you can cook before hand if needed.
Frozen Juice or Yoghurt
Something cold and bland will help ease any indigestion or nausea you experience in labor.
Soup in a Mug
Easy, no chewing required. A great way to fill your tummy without the added stress of a big meal. Miso soup is one great option.
Chicken or Bone Broth
In a hospital which really doesn't look kindly on too much eating or drinking in labor? Broths usually fall into the "clear liquids" category, not to mention all their awesome benefits for birth and postpartum healing.
Beef Jerky or Fruit Leather
If you prefer something you can simply suck and chew on, anything leathery will give you something to eat over time without too much expended energy.
Porridge/Oatmeal
Great comfort food and also has the added bonus of increasing oxytocin to help with labor.
Suckers
Lollies, Popsicles or anything else you can suck on will help relieve nausea and help you avoid clenching your mouth (something which can make labor more painful). Just make sure that anything you're sucking on has a stem, so you can easily remove it during contractions. And try and get natural suckers, not sugary ones.
What to avoid:
Caffeine
Red foods that may look like blood if you throw up
Highly aromatic foods
Acidic foods/drinks
Artificial electrolyte drinks
Products which contain high amounts of artificial vitamins/minerals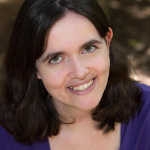 Latest posts by Susannah Birch
(see all)