Disclaimer: This website is for informational and entertainment purposes only and should not be taken as medical advice. This site contains paid advertising and affiliate links, from which we may earn a commission when you click (at no cost to you).
Read More
.
Most women have a love/hate relationship with their periods. Often, a missed period can be a cause for worry, but once it arrives, it can cramp your style. Luckily, there are a wide range of things you can do to either stop your period completely, shorten it, or delay it.
Natural Ways to Stop Your Period
Warning: You should always do your own research or talk to a medical professional before trying new supplements or remedies, even if they are natural.
1. Drink lots of water – water helps your body work faster to flush everything out.
2. Vitamin C – Vitamin C can strengthen blood vessels and decrease menstrual flow.
3. Vinegar – drinking two teaspoons of vinegar three times a day may decrease or stop your flow.
4. Menstrual Cups – The bleach and chemicals used in most disposable pads and tampons increase bleeding. Many women who use reuseable silicone menstrual cups find they both decrease the length of periods and stop menstrual cramps after regular use.
5.Soft Cups – Soft cups are a smaller and disposable form of a menstrual cup. They are a good choice if you want to have sex without the mess as neither you or your partner will be able to feel them.
6. Lemon – Eating a piece of lemon may be one of your grandma's recommendations, but it actually works for many women.
7. Gelatin – Drinking gelatin mixed with water may help stop your flow.
8. Green beans – Green beans are known to stop or slow your flow, and eating other healthy vegetables can too.
9. Use herbs – There are a range of herbs which can decrease or stop your flow, including angelica root, cinnamon, mustard seeds, garden sage, fresh or dried raspberry leaves (either as tea or leaves), shepherd's purse, lady mantle, comfrey tea, banana flowers and chaste tree.
10. Have a hot bath – Both heat and water help speed up your flow and sometimes, help your period stop faster.
11. Massage your uterine area – Massing the area around the uterus (at the top of the pelvis) can help your body expel menstrual blood faster.
12. Have sex – sexual activity causes uterine contractions which help the uterus shed its lining faster.
13. Exercise more – Regular exercise and staying fit often helps the body work better and periods end faster.
14. Vitamin D – Sunlight is the best source of Vitamin D and is also very good at regulating hormones. Regular sunlight can help decrease flow or even shorten periods.
Medication & Medical Ways to Stop Your Period
Warning: Medical and hormonal methods of stopping your period can cause a range of side effects. Always seek medical advice before taking any type of medication.
1. Birth Control – There are a variety of hormonal birth control methods that will stop your period for months or years. However it's important to research the side effects first, as some can cause issues with fertility and health.
2. Ibuprofen – When taken according to the directions, it can sometimes lighten your flow or for some women, stop it completely.
3. Norethisterone – This prescription only hormonal medication will stop your period as long as it's taken daily according to your doctor's direction. Your period will start when you stop taking it.
4. Aleve – Another medication which many women finds either slows or stops their flow.
5. Iron – Women with low iron may experience a heavier or longer period.
6. Endometrial ablation – this surgical procedure involves removing the lining of the uterus which stops periods for a certain length of time. If you have problems with heavy periods, your doctor may recommend this as an option.
Other Ways to Stop Your Period
1. Alcohol – while drinking, many women find their flow is greatly decreased.
2. Pregnancy – during pregnancy, women do not experience periods, although some women with hormonal problems may experience a faux monthly bleed called decidual bleeding.
3. Breastfeeding – many women who exclusively breastfeed find they do not have a period for anywhere from 1 month to 2 years after their baby is born.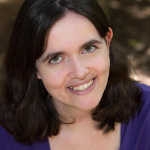 Latest posts by Susannah Birch
(see all)