Disclaimer: This website is for informational and entertainment purposes only and should not be taken as medical advice. This site contains paid advertising and affiliate links, from which we may earn a commission when you click (at no cost to you).
Read More
.
You may have heard or read warnings about possible damage to young boy's genitals after having parts of their anatomy caught in mesh swim trunks. In some cases attempts to remove the shorts has resulted in injuries that cause substantial bleeding and even a trip to the hospital.
Is This a Hoax?
No, it is not a hoax. Although the overall percentage of occurrences is relatively low, minor to severe pain and bleeding has been caused by swim trunk mesh in hundreds of cases. There are some indications that boys living in the USA may be more prone to incidents occurring, as the mesh has larger holes and comes in much closer contact with the genitals than some types of swim trunks in other countries.
What Are Swim Trunks?
Swim trunks (or shorts) are commonly used in some countries for swimming. Some types have a set of mesh underwear which are sewn into the lining of the shorts. The mesh is made of polyester and contains holes that range in size from barely noticeable to small or medium.
Why & How the Foreskin Gets Caught
Although the mesh holes may look small, it's easy for genitals to be pushed up against the mesh and then mold to the shape of the holes – just like sitting on a grate or hammock. This wouldn't normally be an issue, but when exposed to water, certain parts of the male anatomy swell. Once swollen, areas of the skin that may normally have no issue with mesh, will remain caught due to being too swollen to pull back through the holes. This results in being caught on the mesh and can be quite painful for the boy, especially if his swim trunks are removed.
Does this Only Happen to Intact (Uncircumcised) Boys?
No, there is no indication that circumcised boys are not at risk; in fact a reasonable portion of incidents happen to boys who are circumcised. Some circumcised boys also report discomfort from the glans of the penis (usually covered in intact boys) being pushed against the mesh.
How To Deal With the Issue If It Happens
The best step to avoid this happening is to cut the mesh underwear out of swim shorts or have the boy wear underwear underneath the shorts. However, if this happens to your son or someone else you know, the best thing to do is be patient.
Although the genitals swell when exposed to water, they will shrink again when left alone to dry. Don't try and tug or pull on the shorts but have the boy leave the water and wait for him to dry out – with some waiting, it will be easy to remove the shorts with no complications.
Note: All current research indicates that circumcision has short and long term risks for men, involving keratinisation, scarring, reduced sexual sensation and impotence. If a boy is intact (uncircumcised) one of the most dangerous and painful things to do is retract the foreskin before he is ready to do it himself. The average foreskin does not retract until age 10.5 and some boys do not experience retraction till mid puberty.
If intact, don't retract. Only clean what is seen. Even if a medical professional disagrees!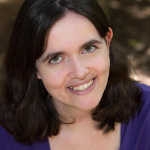 Latest posts by Susannah Birch
(see all)