Disclaimer: This website is for informational and entertainment purposes only and should not be taken as medical advice. This site contains paid advertising and affiliate links, from which we may earn a commission when you click (at no cost to you).
Read More
.
Morning sickness and Hyperemesis Gravidarum (its much more severe cousin) is awful. I know, I've been there. At my worst, I threw up 16 times in one day and ended up on a drip in the hospital.
For two pregnancies, I tried everything from the basics (dry toast and ginger) to the more extreme (licking a lemon). I tried my best to avoid Maxalon and Zofran although sometimes I caved. In the end, it reached the point where I simply waited by the toilet bowl for it to be over. Luckily for me, that usually happens somewhere between 14 and 20 weeks.
Before trying for another baby I decided there had to be another way. It made no sense. If morning sickness was so important for healthy babies, why didn't everyone get it? Was it really logical that our body would make us sick to make our babies healthy?
I began digging. I didn't want something that relieved the symptoms, I wanted to know more about fixing the cause. And that's how I found out the one simple thing that could help.
Magnesium
Yes, it's that simple. Although it's not a 100% cure for nausea and vomiting in pregnancy, I (and many other women) have found that restoring our magnesium levels has had an impact on our morning sickness or HG symptoms. If magnesium deficiency is a reason for nausea and vomiting, it's no surprise that so many women get morning sickness. Studies indicate that over half of people in the US are magnesium deficient.
Before you run to buy Magnesium tablets…
The bad news comes in two parts:
1. The most common form of Magnesium found in tablets is Magnesium oxide, which is harder for your body to absorb. Why take something that won't work?
2. Magnesium levels take time build up. Simply increasing your magnesium for a day or two won't have as big of an impact as increasing it before pregnancy (and morning sickness) begin.
Fortunately, there are other ways to help you increase your magnesium levels.
1. Epsom salts baths. Transdermal absorption of Magnesium has been shown to be a faster and more efficient way to increase your body's magnesium levels.
2. Magnesium oil. Applied to the skin, it's another way of helping raise your Magnesium levels if you can't take a bath.
3. Almonds. There are lots of foods rich in Magnesium but almonds are one of the highest. If you're able to have just 25 a day, you'll be greatly boosting your magnesium levels. Otherwise, try and add any other Magnesium rich (natural) foods to your diet. Dark greens are a good place to start.
4. Milk of Magnesia. Taken orally, it's a good way to help your body get more Magnesium.
It's not a perfect or instant cure, but when you experience HG, even taking the edge off or lessening the number of times you throw up helps. However, for me, I found a very noticeable difference in symptoms on days where I ate lots of almonds, had an Epsom salts bath and put Magnesium oil on my skin. Sometimes, my symptoms would be so mild that "recommended" remedies such as dry toast and B6 (which incidentally helps Magnesium absorption) actually got rid of most the symptoms. On days I missed my bath or other Magnesium supplements, I felt sick and often threw up.
Although magnesium can help many women, another option to look at is testing for Heliobacter Pylori.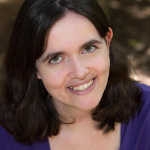 Latest posts by Susannah Birch
(see all)