Disclaimer: This website is for informational and entertainment purposes only and should not be taken as medical advice. This site contains paid advertising and affiliate links, from which we may earn a commission when you click (at no cost to you).
Read More
.
Being a girl isn't always fun. Periods can be messy and painful, and if you are missing one, it can be even more stressful than having one.
Every woman has a late period at some stage in their life and stresses about it; it's not unusual and in most cases it will usually return with no reason to worry.
However it can be quite stressful waiting for it to arrive, especially if you're worried that you may be pregnant.
There are dozens of reasons a period can be light, irregular or simply disappear.
If you have a late period, here is some information on how to check if there is an issue and help your period begin if there are no reasons it shouldn't be late.
Read on for 9 reasons your period is late and 7 ways to get it started.
Reasons Periods Are Irregular Or Missing
Although the average menstrual cycle is 28 days with 7 days of bleeding, it's important to remember that this is just an average. Some women may get a period every 3 weeks or every 6 weeks. And the period may last anywhere from 2 days through to 14 days.
Here are some of the most common reasons that periods may be irregular:
• You've just started menstruating. If you only recently got your period, it can take up to a year or more for your hormones to properly regulate. That means that you may have to wait anywhere from a few weeks to 6 months between your first few periods.
• If you've been under a lot of stress. Stress can really effect hormones and female cycles. If you've recently started a new job, moved towns or gone through a bad breakup, this may be the reason you're missing a period.
• If you have started birth control recently. Hormone based birth control can stop your period completely in some cases or simply make it irregular for the first few months as your body adjusts.
• If you've changed birth control recently. Changing between two types of birth control, even if they're similar, can throw your cycle out.
•If you've recently had a baby or miscarriage. It's possible to fall pregnant but lose the baby so early that the miscarriage just seems like a normal period. This can throw off your cycle for a few months in some cases. Formula feeding mums can have no cycle for up to a year, and breastfeeding mothers can go as long as 2-3 years if they practice extended breastfeeding.
• If you've started a new diet or stopped eating as much. Changes in your diet can effect your period. If you've recently gone on a weight loss diet, or simply have stopped eating as much out of stress or business, this can impact on your period.
•
If you have a medical problem.Sometimes different female reproductive issues can delay your period or make it irregular. If you're experiencing ongoing issues or unusual pain then it's important to check with your doctor. One common example is polycystic ovary syndrome (PCOS) which can stop some women having periods for months or years.
• If you're pregnant. If no other reason fits, it's a good idea to take a pregnancy test just to be sure that you're not pregnant. First response pregnancy tests (right) allow you to get a result as early as 6 days before your next period is due.
• If you have low iron. Low iron can often delay a period.
I've Missed A Period But Had a Negative Pregnancy Test. Am I Pregnant? Read more.
Ways To Bring On A Late Period
If your period is late but you are sure you're not pregnant or have a medical issue, then you can take some steps to hurry it up.
• Take a day off. Even if you have to call in sick to work or school, try and take the day to yourself. Stay in your pajamas watch a movie, eat some junk food. Often a day with no stress can induce your period.
• Have a hot bath. A hot bath can often bring on a period.
• Drink apple cider vinegar or take ACV pills. ACV is an old remedy used to regulate and moderate periods. Take care however, as continued use can create issues with low potassium, low bone density and more.
• Take a double dose of vitamin C. This vitamin makes the uterus unfriendly and can induce a period. Always be careful before taking too much however, as prolonged over use can lead to other medical issues.
• Eat lots of iron rich foods. Iron is very important when it comes to blood, periods and any type of blood loss. If you're feeling more tired than usual or sick, then you may need some iron. Try some spinach or other iron rich foods, but avoid medication supplements unless you've been tested by your doctor first.
• Check Yourself – Being familiar with your body means it's easier to tell where you are in your cycle. Your discharge and cervix are different at different times of the month. Using a menstrual cup is a good way to get familiar with your cervix and also notice your period earlier. Menstrual cups can help regulate periods and reduce or completely stop menstrual cramping.
• Use emmenagogues. These are herbs which stimulate blood flow in the pelvic area and uterus and in some cases can bring on menstruation. Some of the herbs you can use include Ginger, Parsley, Rosemary, Yarrow, Feverfew, and Sage. There are also herbs which are stronger such as Cohosh, Celery Seed, Rue, Tansy, Mugwort and Juniper. You should ALWAYS double check dosage and any possible interactions or side effects before using herbs you are not experienced with.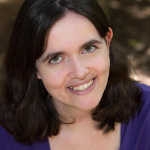 Susannah is a Birth Doula qualified through Childbirth International. She's also studying to be a Postpartum Doula and Breastfeeding Counsellor. Susannah is the mother of two children and has also lost two pregnancies to miscarriage.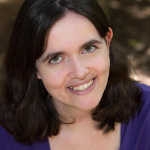 Latest posts by Susannah Birch (see all)