Disclaimer: This website is for informational and entertainment purposes only and should not be taken as medical advice. This site contains paid advertising and affiliate links, from which we may earn a commission when you click (at no cost to you).
Read More
.
Having your mouth washed out with soap may be a childhood threat, but mothers can be the ones who end up experiencing it.
Many women find that they experience a strange soapy flavor, particularly during the first trimester of pregnancy.
This soapy flavor usually can't be explained by foods they've eaten or soap residue or plates.
Although there's no perfect explanation as to why this occurs, the good news is that it's common. Along with a strange metallic taste, it's one of the most common early pregnancy signs that women report. However in some rare cases, a soapy taste can be associated with a range of health conditions, so make sure you seek medical advice if it becomes a concern.
Unfortunately there's no simple solution. Some women do find that eating something tart or sour, such as lemon juice, does help eliminate the flavor for a short time. Drinking water can also help remove the taste. If the taste bothers you too much, discuss it with your medical carer.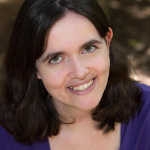 Latest posts by Susannah Birch
(see all)