Disclaimer: This website is for informational and entertainment purposes only and should not be taken as medical advice. This site contains paid advertising and affiliate links, from which we may earn a commission when you click (at no cost to you).
Read More
.
Many mothers want to bring on labor and nipple stimulation is one way that they may consider trying. Other mothers may be worried about breastfeeding or be at risk of premature labor, so they want to store some colostrum for when their baby is born. So how can a pregnant woman pump with or without inducing labor? And is pumping really worth doing?
How does pumping induce labor?
Nipple and aereola stimulation releases oxytocin. Oxytocin is the hormone which stimulates contractions.
Pumping and nipple stimulation before and during labor have also been shown to reduce the risk of postpartum hemorrhage.
However pumping and nipple stimulation is not guaranteed to induce labor. In fact:
Orgasm releases more oxytocin.
In many parts of the world, tandem feeding through pregnancy and after is very common. There is no indication this leads to premature labor. However it's thought that in these cases, the body builds up a resistance to the oxytocin released during breastfeeding.
Will pumping induce labor?
The truth is, it will only work if your body is ready, just like all other natural induction methods. Even medical inductions fail if the mother's body is not ready.
One study review states:
Breast stimulation appears beneficial in terms of a reduction in the number of women not in labour after 72 hours, and a reduction in postpartum hemorrhage. Until safety issues have been fully evaluated it should not be considered for use in a high-risk population.
Although not studied widely, available information indicates somewhere around a 50% success rate for nipple stimulation in mothers who are at term.
How long should you pump for?
It's best to pump either when you're experiencing mild cramps/contractions, have a stalled or prodromal labor or are several days past your EDD.
If you're pumping colostrum for storage, check out this great guide on how to do it. You should stop pumping if you feel cramps or contractions.
If you're pumping to induce labor, a general guideline is 15 minutes on each breast then 15 minutes rest and repeat. Manual stimulation may not have as fast of an impact, so if you don't have a pump, you may need to go for longer.
If you pump, can you run out of colostrum?
No. Your body does not undergo the hormonal changes needed to start milk production until after you give birth. Even then, it takes 2-10 days for your milk to come in.
In most cases, there is no reason to supplement while you wait for your colostrum to change to transitional milk. Babies have a stomach the size of a marble or cherry and the rich golden colostrum is more than enough to give them all they need until your milk arrives. Supplementing can also lower breastmilk production.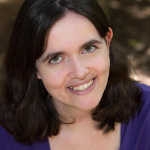 Latest posts by Susannah Birch
(see all)