Disclaimer: This website is for informational and entertainment purposes only and should not be taken as medical advice. This site contains paid advertising and affiliate links, from which we may earn a commission when you click (at no cost to you).
Read More
.
Acid reflux is a common problem in infants and can cause mess, pain and stress for everyone involved. The two most common ways of dealing with acid reflux are milk thickeners and reflux medication, but are these the only ways? Nope! Here are some other things you can do to help relieve infant acid reflux and GERD (gastroesophageal reflux disease.)
Ways To Minimise or Help Reflux
1. Make Sure That It's Really Reflux Not Just Spitting Up. It's completely normal for young infants to spit up at least once a day. Changes in life and environment, such as teething, distraction, starting to crawl, starting solids and other things can cause more spitting up. Fussiness can cause baby to swallow more air and spit up, too. A fast let down or overfull breasts can also cause spitup. Remember that the amount baby spits up usually looks like a lot more than it is!
.
2. Decide if it Really Needs In Depth Treatment. 'Happy Spitters' who throw up but have no issues with pain or weight loss pose more of a mess problem than an actual medical problem.
.
3. Breastfeed. This study shows that reflux is less common in breastfed babies and symptoms are less severe. This link gives extremely good information on breastfeeding a reflux breastfed baby, written by an IBCLC.
.
4. Check For Tongue Tie. Tongue tie (when there is a tight piece of skin between the bottom of their tongue and the floor of their mouth) is a very common reason for reflux in infants. Especially in formula fed infants, they're not noticed as often, so make sure you see an IBCLC or someone who has experience in diagnosing tongue ties. They're easy to fix, with a simple snip and results are usually almost immediate [More info].
.
5. Mother's Diet. If baby is breastfed, certain things such as caffeine can increase reflux symptoms.
.
6. Elevation While Eating. When breastfeeding, sit baby on your leg, or when bottle feeding, place baby at a raised angle. Holding baby upright for 20-30 minutes after a feed can also help.
.
7. Don't Allow Smoke Near Baby. Second hand tobacco smoke has been shown to increase reflux issues.
.
8. Positioning. Placing baby on his left side or on his tummy has been shown to reduce reflux symptoms and laying flat on his back can make symptoms worse. Studies have shown that upright positioning doesn't always have as big an impact as once believed.
.
9. Allergy. A large percentage of reflux cases are caused by an infant allergy to cow's milk protein.
.
10. Baby Massage. Maneuvers used for gas can also be useful, such as tracing the intestines clockwise around baby's tummy and doing 'bicycle legs'.
.
11. Natural Oils. DigestZen is one natural oil which many mothers have had success with. In babies, it should be mixed with a carrier oil and a drop massaged into the stomach. It should never be used internally for infants and you should seek medical advice or information from a trained herbalist if you want to go down this route.
.
12. Do a diaphragm release. A diaphragm release can be done by starting in the center of baby's chest, just under baby's rib cage and slowly and softly pushing down, moving from the middle out to the sides.
.
13. Acupressure & Reflexology. These natural treatments, done in certain locations on the body, can drastically decrease issues with reflux and gas. It's best to see a qualified acupuncturist, who can show you how to use the pressure points correctly for best results. Acupuncture is usually not done on babies; acupressure is generally used instead.
.
14. Chiropracter. Many mothers have reported vast improvements in reflux symptoms after taking their baby to a chiropracter. However you should be aware that there is currently a lot of controversy surrounding the use of chiropractic readjustments on infants, due to instances of harm to babies. Please do your own research and reach your own decision before taking this path.
Reasons Not to Use a Thickener for Reflux
1. Although baby may increase their calorie intake, this will also reduce the amount of milk they consume. Milk (breastmilk or formula) should be baby's main source of nutrition before age 1. In some cases, thickeners can cause dehydration by the decrease in milk intake.
2. Even with the use of thickeners, most babies still require acid reflux medication.
3. "There is no current evidence from randomised trials to show that adding feed thickeners to milk for newborn infants is effective in treating gastro-oesophageal reflux."- Cochrane Neonatal Reviews, NICHD.
4. Rice cereal contains empty calories, traces of arsenic and has been shown to increase the risks of diabetes and other issues. If you really want to use a thickener, there are natural and healthier alternatives available. 15 Reasons Not To Feed Your Baby Rice Cereal.
5. Thickened milk can increase the risk of choking and aspiration.
6. Introducing solids too early into baby's diet can increase the risk of leaky gut. An infant's gut does not begin to properly close till 4-6 months of age.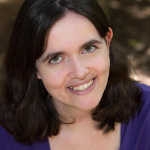 Latest posts by Susannah Birch
(see all)