Disclaimer: This website is for informational and entertainment purposes only and should not be taken as medical advice. This site contains paid advertising and affiliate links, from which we may earn a commission when you click (at no cost to you).
Read More
.
Many people experience reflux – especially during pregnancy or at night time – but don't want to use traditional medicines. Here are some natural remedies to relieve acid reflux.
Acid reflux involves stomach acid flowing back up into the esophagus, causing pain and a burning feeling. The feeling often increases after eating certain foods or when lying down (when it's easier for the stomach contents to flow back up the esophagus.)
It can appear during times of stress, due to other medical issues or lifestyle changes (such as pregnancy) or can be a continueing problem known as Gastroesophageal reflux disease (GERD).
There are many over the counter remedies for acid reflux, however for various reasons, some people prefer not to take them.Here is a guide to some basic items in your kitchen that may help relieve acid reflux.
Warning: Antacids such as Tums contain calcium carbonate which can decrease iron absorption. If you have low iron, you should avoid OTC antacids or take them in moderation. You should also avoid aloe vera or aloe juice because it can increase the risk of miscarriage and preterm labor.
1. Apple or Banana
An apple a day doesn't just keep the doctor away – it can also help relieve reflux. Bananas also have neutralizing properties.
Half an apple after each meal and if needed, half an hour before bedtime helps aid digestion and relieve the common symptoms of reflux.
Another option is a small drink of fresh apple juice or some apple sauce in place of an apple.
2. Mango
A slice of fresh mango will help relieve acid reflux.
The juices in the mango help neutralize acid and also coat the lining of the esophagus, relieving any pain caused by the acid moving upwards.
A mango before bed is a simple and easy way to relieve most minor acid reflux problems – mango is also more gentle on the digestion than an apple.
3. Honey & Molasses
Raw fresh honey and black strap molasses both help coat the esophagus as well as neuetralize acid in the stomach.
It works best when not mixed or highly diluted, so it can work quickly and efficiently.
4. Milk
Milk contains calcium, which helps neutralize reflux and strengthen the stomach. Many over the counter acid reflux medicines contain calcium carbonate for this reason. Remember however – calcium can decrease iron intake, so don't take your iron with milk!
A glass of milk half an hour before bed will help aid digestion, improve your chances of getting to sleep and help relieve acid reflux.
Try to avoid adding flavoring as this may increase the chances of reflux.
5. Mustard
A spoonful of mustard can have you feeling better in no time as it contains alkalizing properties which will help relieve the burn.
6. Almonds
Chewing on almonds can help relieve reflux symptoms by neutralizing the stomach acid.
7. Tea
Ginger tea in particular can help relieve acid reflux and any associated nausea.
8. Chewing Gum
Chewing on gum half an hour after a meal helps you release more saliva which in turn can help manage the acid in your stomach.
9. Inversions
These simple pregnancy exercises help to untwist and realign the pelvis so baby can sit in a more optimal position. As baby's position can increase the amount of reflux you experience, this daily exercise can help in some cases. Here are instructions.
10. Pickle Juice
It may sound like a weird remedy for reflux, but pickle juice is a common remedy that many pregnant women find provides instant relief.
11. Foods to Avoid
Some foods are more likely to cause acid reflux than others. Some of the main foods to avoid include onion, capsicum and tomato. You should also try and avoid processed or greasy food. Acidic foods such as pineapples and citrus should also be avoided.
If you only get acid reflux at night time, try not to eat any acid causing foods in the 4-6 hours before you go to bed.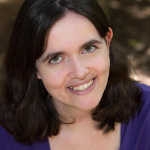 Latest posts by Susannah Birch
(see all)