Disclaimer: This website is for informational and entertainment purposes only and should not be taken as medical advice. This site contains paid advertising and affiliate links, from which we may earn a commission when you click (at no cost to you).
Read More
.
A breech baby has their head up instead of head down and many doctors will recommend a c/section for a breech baby. The evidence for this is based on a mid 90s study called the 'term breech trial' which has been called into question multiple times but is still used as evidence that breech babies should not be born naturally. Here is a good resource with more links to research, ACOG recommendations and doctor statements relating to natural breech birth: link.
There are three common types of breech position – frank, complete and footling. The first two involve the baby's bottom pushing down on the cervix, with legs up. However footling breech position can cause issues, as the legs are down.
Warning: You should always talk to your caregiver before doing anything outside your normal scope of exercise or habits. Some of these methods are best undertaken with someone who is trained properly, so that you don't injure yourself or your baby.
Moxibustion (moxa sticks). Moxa sticks are made of herbs which are burned over certain pressure points. Many mothers have had success in turning breech babies this way.
Inversions. These easy daily exercises open up the pelvis and give baby more room to flip.
Pelvic tilts. Another exercise which can help baby move into a better position.
Swimming. Being in the water takes weight off the muscles and ligaments in your pelvis which can give baby more room to move into a better position.
Standing on your head in a swimming pool, covering your stomach in water. If you're able to, being upside down in any form is a way that works to help breech babies move into a head down position. However do this one only if you're confident you're able to and have someone to help.
Check your thyroid. Sometimes, thyroid conditions can be linked to breech positions.
Hypnosis. Some mothers have had success using hypnosis to help baby turn into a better position.
Talking to baby. Babies can sense stress. Talking to your baby and letting them know your worries and why you need them to move can often help them move. Plus, it can relieve your own stress too!
Maya massage. Mayan abdominal massage is a non invasive technique that can help loosen muscles, relieve stress and turn baby.
Rebozo. These special cloths are used by practitioners to help support the belly and are used in a range of ways including turning breech babies, labor pain relief and postpartum support.
Pulsatilla. This homepathic remedy, available as a pill, has a reasonably high success rate.
Chiropractic Webster Maneuver. See your chiropractor about using this technique to help baby move into a better position.
ECV (External cephalic version). Best left as a last resort, this involves the mother being given pain relief and muscle relaxants before a medical care provider manually moves the baby around into a better position.
Waiting. Many breech babies flip in the last few weeks before birth. Scheduling an elective c/section too early means there is less chance of finding out if baby will flip on their own.
Going into labor. Some babies wait until the start of labor to flip. If you have a medical care provider trained in breech birth and you're not a high risk patient, you may be able to labor naturally and even birth a breech baby naturally, if they don't flip during labor.
Spinning babies also provides a wide range of hints and tips for moving baby into an optimal position for birth. Explore Spinning Babies.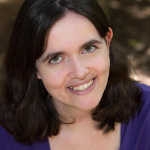 Latest posts by Susannah Birch
(see all)