Disclaimer: This website is for informational and entertainment purposes only and should not be taken as medical advice. This site contains paid advertising and affiliate links, from which we may earn a commission when you click (at no cost to you).
Read More
.
There are many things new mamas don't truly treasure till their baby arrives. Shower time alone is just one of them.
Young babies have a habit of getting upset at the exact moment you need to do something. The moment you think they're asleep, snug and quiet in their cot, you sneak into the bathroom, your clothes already waiting for those five moments alone with the hot water on your tired, sore and milk covered postpartum body. That's the moment your baby will probably suddenly awaken; or even worse, when you've managed two minutes in the shower and your hair is full of shampoo.
So if you're alone in the house and you really need a shower, how are you going to get one? Here are some ideas:
1. Wait till baby is asleep – for 30 minutes.
.
Although you may be tempted to wait for the first sign of sleep, waiting that extra time can make it easier to shower without waking your baby. Often, it takes time for them to fall into a deep sleep. Don't forget to leave the door open or use a monitor so you can hear them if they wake up.
.
2. Put baby in a close, safe place while you wash.
.
A bouncer may be the best investment you ever make! A bouncer, bassinet with wheels, (safe) car seat or bumbo (for older babies) is a good option so you can keep an eye on them while they stay in one place. You'll also be able to relax, knowing that baby is directly in your line of sight while you shower, taking some of the new mum stress away.
.
3. Make sure baby is happy.
.
It may sound obvious, but a content and happy baby is more likely to let you shower in peace. Especially if naps don't always work, making sure the baby's needs are fully satisfied comes a close second. Generally, after a feed, change and cuddle is a good time. Track the times of day when baby is happiest – generally night time is when most babies are cranky and irritable, so stick with later morning or lunch for a quick wash.
.
4. Take a bath and share it with baby.
.
If you have a partner or helper to hand you the baby, it may be easier, but that's not always an option. If you're home alone, consider using a bouncer or tub covered in a towel to sit them in while you get out of the bath yourself, or alternatively, use a seat suitable for water, such as a reclining plastic bath seat, so baby can be with you in the bath while you also have hands free to wash yourself.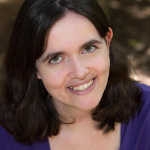 Susannah is a Birth Doula qualified through Childbirth International. She's also studying to be a Postpartum Doula and Breastfeeding Counsellor. Susannah is the mother of two children and has also lost two pregnancies to miscarriage.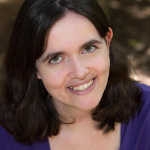 Latest posts by Susannah Birch (see all)