Disclaimer: This website is for informational and entertainment purposes only and should not be taken as medical advice. This site contains paid advertising and affiliate links, from which we may earn a commission when you click (at no cost to you).
Read More
.
Losing weight after having a baby can be a real problem for many new moms and some women resort to products like Plexus Slim when breastfeeding to help them return to their normal body weight.
Is Plexus Slim Safe?
But is Plexus Slim safe to take while breastfeeding? It is certainly a valid question and one which causes much debate throughout the dietary and motherhood circles.
Plexus Slim is a powder which you mix with water to create a pink drink. It is supposed to curb your appetite and suppress those hunger pangs ultimately resulting in weight loss.
There seems to be a lot of unknowns when it comes to the 'natural ingredients' which comprise Plexus Slim. Plexus Worldwide, the company behind Plexus Slim, claims that it is harmless for nursing mothers because all of its ingredients are indeed natural.
What is clearer is that the Plexus Worldwide product, Accelerator Plus, is not suitable for nursing moms and is best to be avoided because it contains higher degrees of caffeine. Plexus Slim also contains caffeine; in fact their label claims the product contains less than 2% natural caffeine although it does list Green Coffee Bean Extract as a major ingredient.
Are there any side effects from Plexus Slim?
Many breastfeeding moms claim that their milk supply dries up when they take Plexus Slim while others report an abundance of milk. Some moms even claim a rise in blood pressure, diarrhea or constipation while others show no such symptoms. In each individual case it is worth still speaking to your doctor about using such diet products to help enhance weight loss.
As a general rule of thumb many pharmacists and doctors are sticking to the line that the product is not recommended for breastfeeding moms, although they quickly follow this up with the claim that they don't have a definitive answer in terms of the safety of all the ingredients.
The products as we mentioned above are all natural which means that at first glance everything seems relatively safe to consume. When it comes to lactating moms, substances from the products you consume will appear in your breast milk between 1 and 24 hours after consumption, although most products will generally have no cause for concern.
Let's have a look at the main ingredients which comprise Plexus Slim.
Chromium
Chromium is a common ingredient found in many weight loss products. It essentially helps to curb those cravings for sweets and carbohydrates. It is found naturally in products such as yeast and mushrooms, and is considered safe to consume when breastfeeding.
Stevia
Stevia is a natural sugar substitute and is generally safe to take when breastfeeding. At the date of publication there are no current studies which seem to claim otherwise.
Alpha Lipoic Acid
Alpha Lipoic Acid (ALA) is mainly used to convert glucose into energy. Studies have shown that ALA can help reduce high blood pressure, heart disease and more. It is safe to supplement when breastfeeding. ALA is naturally found in foods such as Brussels sprouts, peas, spinach and broccoli.
Polydextrose
Polydextrose is synthesized from dextrose. It is chemically very similar to sugar but with fewer calories per gram and is safe for use by breastfeeding moms.
Silicon dioxide
Silicon is found in drinking water and plant based foods and breast milk, formula and cow's milk. It is generally not recommended for consumption by breastfeeding women due to lack of evidence.
Citric Acid
Citric Acid is used to help maintain acid levels and clear free radicals from the body. Again, as a product, it is safe to supplement by breastfeeding moms.
Chlorogenic Acid
Chlorogenic Acid is a natural plant product used as an additive in many foods. There is no published data as to whether Chlorogenic Acid is harmful to breastfeeding moms or their babies.
Luo Han Guo
Luo Han Guo extract like stevia, is a natural sweetener. It has many benefits including protection of the immune system, digestive tract and respiratory system. There are no published studies claiming it is bad for nursing moms or their babies.
Green Coffee Bean Extract
Green Coffee Bean Extract is a natural product made from unroasted coffee beans which assists in weight loss and lowering blood pressure. The maximum safe dosage for nursing mothers has not been established at this time.
Garcinia Cambogia
Garcinia Cambogia (also referred to as Citrin K) derives from the rind of the fruit of the plant of the same name. It is responsible for reducing the conversion of carbohydrates into stored fat. It is generally not recommended for nursing moms but only in light of inconclusive data.
Beetroot Extract
Beet Extract is generally not recommended for breastfeeding moms due to lack of accurate data. In fact it is the beet extract which gives the Plexus Slim drink its pink color.
What is concerning to many moms is that other than Plexus Worldwide's in-house testing; no other clinical research has been done to evaluate the product for safety or side effects. Products like Plexus Slim are not regulated by bodies such as the FDA which means that they don't have to prove whether they are safe to consume or not. Their personal say so, is essentially enough. The labeling on the product however states, "If you are pregnant or nursing, seek the advice of a health care professional before using this product."
It seems at this point in time, the jury is out as to whether Plexus Slim is unsafe to consume while breastfeeding although it does seem to have a wide number of breastfeeding supporters who swear by the product.
If you have taken Plexus Slim while breastfeeding, we would love to hear your findings.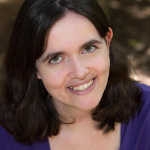 Latest posts by Susannah Birch
(see all)