Disclaimer: This website is for informational and entertainment purposes only and should not be taken as medical advice. This site contains paid advertising and affiliate links, from which we may earn a commission when you click (at no cost to you).
Read More
.
A lettuce bath was commonly used as a natural remedy for sleepless babies in Mexico and Puerto Rico. Some parents still use this method to help their babies sleep better or go to bed earlier each night. It may also be useful for babies who are having issues while teething.
What lettuce should you use?
There is no indication that any particular type of lettuce works better than another, although many parents use Iceberg lettuce. Others recommend Romaine lettuce as it contains less water and more nutritional components.
How do you do the lettuce bath?
Boil the lettuce on the stove in a pot of water until the water turns green and discard the leaves. Add the hot water to baby's cold bath or let the pot of water cool and use it, and bathe baby as normal, then dress and prepare them for bed. Try not to water the lettuce bath down too much.
Some parents prefer to include the leaves in the bath, or rub the leaves on baby's body. Some parents also use the lettuce water as a tea or freeze for later use.
Why does it work?
Although there are no specific studies on lettuce baths for infants, lettuce is a common folk remedy because of it's natural anti-inflammatory and sleep inducing properties.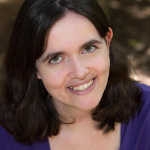 Latest posts by Susannah Birch
(see all)