Disclaimer: This website is for informational and entertainment purposes only and should not be taken as medical advice. This site contains paid advertising and affiliate links, from which we may earn a commission when you click (at no cost to you).
Read More
.
1. Take care of yourself.
This is one of the most important things you can do. To be there for your partner, you need to be awake, calm and comfortable.
Eat regularly to maintain your energy
Drink regularly (as often as she does)
Find comfortable support for the long haul – avoid positions that will give you cramps or strain your muscles. Use chairs, pillows or walls to support yourself whenever possible.
2. Stay calm.
You are there to support your partner; the medical personnel are there to care for her health. Your partner's mental health during the birth is your main priority. Staying calm and sharing your strength and positivity with her is an important part of that.
3. Know her preferences.
If she has a birth plan, make sure you have at least two copies with you and know which things are most important to her and which ones aren't a big deal. Don't know what a birth plan is? Read this comprehensive guide.
During labor, your partner may be too busy concentrating to fully discuss what she wants or needs. Liaise with medical carers and ask questions so she doesn't have to.
4. Know how to time contractions.
The time between contractions is timed from the start of one contraction to the start of the next.
The length of the contraction is timed from the start of the contraction till the end of the contraction.
You can download plenty of free apps on your phone to easily time contractions and see their progress.
In many labors, contractions start out short and get longer as labor progresses. For this reason, your care provider will want to know how long they are in relation to the level of pain, so they can decide how far your partner is into labor before telling them to come into the hospital. The longer you stay home, the faster labor will often go – changing environments too early in labor can slow down or stop labor.
5. Show positivity, not sympathy.
Sometimes the thin line between forging through the pain and giving up is simply having the right support. Don't tell her you understand, or that you can see her pain. Instead, tell her what a great job she's doing and any positive information you can give her, such as how she's getting closer to the end or that she's handling the contractions really well.
Sometimes, things can get intense. When appropriate, there's no reason you can't break the mood with a funny joke – laughter can help her relax and give her a break from the intensity of labor – or help her get through a slow labor.
Example:
A teen boy walks into up to his teacher's desk.
"We did everything we were taught in sex ed and my girlfriend still got pregnant!"
"So you used condoms or another type of contraception?" Asked the teacher.
"Yes," said the teen boy, "We put the condom on the banana before we had sex and she still got pregnant!"
6. Need a break? Take one.
If you're stressed or tired, you're not going to be as intuitive or supportive. If you have a birth doula or support person with you who can take your place, even better. Take a break. Go grab some food, some fresh air or go for a walk.
7. Watch for tense muscles.
Tensing up muscles is common during pain, but it can also impede labor and increase pain. Help the muscles relax by gently stroking a hand down the muscle and watch it automatically relax at your touch. Talk to your partner about her preferred touching methods; some prefer soft, others light or even a simple tap.
An open jaw helps labor progress, too. To encourage her to unclench her jaw, you can also place your face in her line of sight and demonstrate opening your own. Don't forget to encourage her to breathe through her nose otherwise, though.
8. Remind her to drink and urinate.
Often, during the intensity of labor, women don't always notice small changes in their bodies. Encourage her to drink just a small sip after each contraction and to urinate every hour. Watch for signs of dehydration such as dry lips. Staying hydrated can also make contractions less painful, so keep that liquid coming!
9. Keep an eye on her temperature.
If she's sweating, offer her a drink or help her remove some items of clothing. If she's cold, get her a blanket, extra clothes or offer a massage to help warm and relax the muscles.
10. Maintain her space.
During labor, women often become introverted, closing their eyes and becoming less talkative as labor progresses. Help keep the surrounding noise and conversations to a minimum. If possible, turn the lights off or down.
If you're faced with a decision such as artificially rupturing the membranes, a routine internal exam or drugs (any of which she can refuse if she wishes), use the five-minute rule. Ask hospital staff if you can be alone together for five minutes to discuss the procedure and any questions you may need to ask. It's very rare that a situation is so serious that you can't have a few minutes to weigh up your options first.
11. Offer practical suggestions and help.
Saccral counter pressure (on the saccrum/tailbone/small of her back) is a good way to help with labor pains.
You can remind her to concentrate on her out breath (to slow breathing), suggesting she sway her hips to help with pain and offering suggestions for more comfortable position changes all help.
12. Don't tell her what to do.
One of the most important parts of having an empowering birth is allowing the mother to be an informed part of the process. You can offer suggestions, but don't try and force her to do anything she doesn't want to do. You know your partner best; treat her the same way as you normally would when making decisions. That may involve giving her as much information as possible, a condensed version or giving her time to consider the decision.
Even if you make the same decision as your health carer advises…it is still YOUR decision if made from a place of knowledge (due to having information) rather than fear. – The Pitfalls Of Going With The Flow In Birth
13. Provide small snacks if she wants them.
Although some hospitals still haven't updated their policies to recommend eating and drinking in labor, staying hydrated and maintaining energy during labor can make it shorter and lower the risk of complications [read more].
Also, check out this list of 20 different foods and drinks for labor.
14. Kiss her and hug her.
Being romantic releases oxytocin, which in turn, can speed up labor. Holding her, hugging and kissing her not only supports her but can help the labor process too.
Just remember that sometimes, she may not want to be touched. This isn't a reflection on you, but simply her way of handling the pain. For some women, touching can be overwhelming during labor.
15. Offer cold cloths or hot compresses.
Sweaty? Regularly wipe her face or tie up her hair. Experiencing back labor? Offer a hot compress or heatpack for her back. Heat and cold can both be useful for a range of things in labor, but her preference may change depending on where the pain is.
16. Let her use you for physical support.
Remember how hard it was for her to get up off the couch during the third trimester? During labor she'll have the big bump, combined with contractions and less energy. Help her stand, move or even hold onto you and rock during contractions.
17. Be the DJ.
Has she brought her pregnancy music? Make sure your partner's favorite playlist is ready for her and know which songs she'd like you to change to as labor progresses.
18. Don't comment on anything that shocks you.
Some parts of labor are normal; whether it's pooping while pushing or throwing up and getting the shakes during transition. Other parts are not, such as extremely heavy bleeding.
If you see that medical personnel are concerned, don't convey this to your partner. Right now, she needs to stay as calm as possible and get through labor; telling her in detail that something is wrong won't achieve anything and just stress her out. Instead, let her know that you're there for her, your care providers are making sure everything is alright and help her with any instructions they give.
19. Know when to be quiet.
You can provide suggestions and support, but watch her face carefully and be aware when she's in 'labor land'. Sometimes continual questions and requests can be annoying – especially during the end of labor when contractions can be intense and feel almost continuous. Asking her if she's OK won't help.
20. More support is needed after labor.
After birth your partner will need to birth the placenta, breastfeed baby and possibly need stitches or other medical care. Not to mention, she may be very hungry. Be prepared to continue supporting her after birth.
21. Advocate for your baby.
The longer baby can stay skin to skin with the mother and the longer the umbilical cord can remain uncut, the better it is for your new addition. Many tests and procedures don't need to be done immediately, so if you wish, you can request time for mother and baby to bond and breastfeed. It can also be beneficial for baby to wait up to 2-4 days after birth before their first bath; the white coating of vernix on their skin is an antibacterial and moistoriser.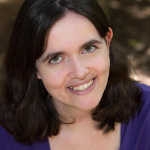 Latest posts by Susannah Birch
(see all)