Disclaimer: This website is for informational and entertainment purposes only and should not be taken as medical advice. This site contains paid advertising and affiliate links, from which we may earn a commission when you click (at no cost to you).
Read More
.
I love rewarding my children. When they behave well, make an effort to try new things and achieve milestones I'm
always one to give praise. And I know as they grow there will be plenty more opportunities, because there will hundreds of 'firsts' that I will just want to celebrate. There will also be occasions that are worthy of a reward such as when they accomplish an achievement at school, or are a wonderful help around the home.
No matter what it is, or when it is, if you feel like you want to reward your child, it is your right to do so.
Let it be said though, that rewarding each and every event with a material 'prize' is not only a costly exercise, but it can also set a child up to expect such a reward and in some cases they expect bigger and larger items for each subsequent occasion.
Have you ever considered rewarding your child with things that do not cost one cent? Free rewards.
You probably don't realise it but the simple things in life are often the most memorable for a child and the most fulfilling. Here are 50 Ways To Reward A Child For Free:
1. Activities – Often local hardware or DIY stores offer free activity sessions for children. They might be craft related, drawing or little building projects.
2. Affection – Cuddles, hugs and kisses – you can always offer an endless supply and they are truly priceless.
3. Beauty Parlor – Make a beauty parlor in your home. Paint your daughter's nails, or let them do your hair. You can even get wash off nail polish that is non toxic.
4. Boxes – Go to your local grocery store, chemist or fruit shop and ask them for some spare boxes. The next time your child earns a reward, let them choose a box and together you can decorate it, turn it into a robot, a cubby house or anything they can imagine.
5. Bubbles – Make bubbles and bubble wands very easily. Use washing detergent and water to make a soapy solution and with a potato mashers, a wire whisk, or even a plastic fly swatter, you can dip your 'wands' into the bubble mixture and play bubbles.
6. Camping – Go camping in the living room or even in the backyard. No one said it had to be at night.
7. Cards – Play a game of cards. Something simple like Snap or Fish.
8. Certificate – You can make a certificate of achievement on the computer or spare paper which can either be pinned to the fridge or on their bedroom.
9. Chores – A FREE pass to skip doing a particular chore for a day or a week.
10. Computer – Extra time to play their favorite games on the computer or watch downloaded movies.
11. Cook – Allow them to help out making dinner or the dessert – even as a young child they can help stir ingredients or even just hold the bowl (or lick it).
12. Craft – Get old magazines or advertising pamphlets and help them cut out pictures to make a collage on paper.
13. Ducks – Feed the Ducks. Take some stale bread and visit a local pond and watch the ducks and give them a little snack.
14. Dress Ups – Let your child dress up in some of your clothes or some costume jewelry. Not only will they feel super grown up but super special for the whole day.
15. Events – Check your local newspapers or council for free events. There could be story time with their favorite characters, museum openings or even clown or balloon maker. There are always things going on.
16. Family Bonding – Get the family together for a special activity and let them choose the game of the day. Whether it be a board game, or a sing-a-long, let them be in charge and have the family respect their choice.
17. Favorite Meal – Ask your child for their favorite meal and make it for breakfast, lunch or dinner.
18. Fete or Market – Check local newspapers for any school fairs, church fetes or markets that are happening. Children love to see new things and there are always free samples of foods to try, music plays and it will exposure your child to new things. Not to mention just the fun of going on an outing,
19. Fire or Police Department – Take your child for a visit to the local fire or police department. Typically when they are not busy they are more than happy to show children around the station and the cars.
20. Fly a kite – You can always take a kite to the local park or even fly it in your garden. If you don't have a kite, you can tie a plastic shopping bag to string and when they run it will happily float in the sky.
21. Free iPhone & iPad Apps – If you have an iPhone or iPad an are happy for your child to use them (remember there are many safety devices available to protect them from slippery fingers) you can download a couple of FREE games from the iTunes App Store for them to play.
22. Free Printables – Download and print free coloring-in pages or games – there are plenty of free printables online.
23. Hide and Seek – Play a game of hide and seek in your house.
24. Instruments – Give your child some pots, pans and a couple of wooden spoons and make a home-made band with some creative instruments.
25. Jewelry – Make special necklaces or bracelets with dry noodles or macaroni and some old string. You can even thread popcorn.
26. Jigsaw Puzzle – Spend time together trying to complete a jigsaw puzzle.
27. Late Nights – Let them stay up a little bit longer on a weekend night to watch a favourite movie.
28. Library – Take your children to the library – borrow a special book or movie.
29. Make Cards – Let your child design and draw cards for upcoming birthdays, father's day, mother's day or even christmas.
30. Money – No, not spend money, save money. Start a money-box (piggy bank) for them and integrate some association. Positive actions or behavior equals money in their money-box which can help them buy their next desired doll, car, book or toy.
31. Music – Record some of their favorite songs and save them on a cd or iPod for them to play and enjoy.
32. Nature – Take your child on a walk around the neighbourhood and collect rocks, leaves, flowers and twigs. Bring them come and let them get creative with some glue and paper.
33. Nothing – By that I mean just sit together and spend quality time together – talking and doing nothing much but in the end it will mean the world to them.
34. Paper Aeroplanes – try folding paper aeroplanes and see who can fly theirs the furthest. If you are not sure how to make one, there are many free tutorials online or just fold it anyway you think for a bit of fun. Children can also decorate them.
35. Park – A visit to the park can not only be a wonderful way to get fresh air but a treat can mean spending time playing on equipment – swings, slides or see-saw.
36. Picnic – Get a blanket, make some sandwiches and some drink and have a family picnic in the garden. Why not even invite their favorite toys or dolls along.
37. Playdough (play-doh) – Make play dough at home and give them hours of entertainment.
38. Scavenger Hunt – Set up a mystery scavenger hunt around your house. If they are able to read, set up written clues providing hints as to where the next clue is hiding. At the finish, have a surprise waiting. If they are not yet able to read, use objects as clues or draw pictures.
39. Shells – If you live close by to a beach, take your child for a walk along the beach and let them collect special shells.
40. Sing – Make up crazy 'make believe' words to a song and make it a secret special song between you and them.
41. Sleep In – Let your child sleep in a little longer.
42. Sleepover – Organise a sleepover at a grandparent's house, favourite cousin or friend.
43. Sock puppets – Get a couple of pairs of socks, matching or not and play puppet games. If the socks are odd ones and you have some spare buttons and a needle and thread, you may like to dress them up by sewing button eyes and stitching a nose and lips.
44. Special Seat – Maybe you have preset seating for dinner, or at family functions have children sit at a separate table. Think about offering your child the opportunity to sit in a special seat, maybe even at the adult's table for a treat.
45. Story Time – Read an extra book or two at bedtime – of their choice.
46. Swimming – Take them to a local swimming pool for an hour or so of exercise and fun.
47. Teach a skill – Teach them to throw a ball, kick a ball and even how to catch.
48. What ever they want – Why not ask your child what they would like do. You might be surprised at the simplicity of their request.
49. Write a story – Create a story together and let your child either write the words or illustrate it. Make it a story about a special time they have had or a special event they have been to.
50. Words – Words of encouragement – they will love to hear you tell them how proud you are of them.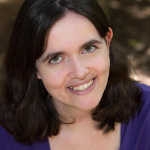 Susannah is a Birth Doula qualified through Childbirth International. She's also studying to be a Postpartum Doula and Breastfeeding Counsellor. Susannah is the mother of two children and has also lost two pregnancies to miscarriage.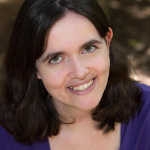 Latest posts by Susannah Birch (see all)