Disclaimer: This website is for informational and entertainment purposes only and should not be taken as medical advice. This site contains paid advertising and affiliate links, from which we may earn a commission when you click (at no cost to you).
Read More
.
When you're pregnant, especially with your first baby, you may be surprised by the variety of movements and feelings that come from your growing belly.
One unusual thing that some pregnant women experience is the feeling of baby shaking or shivering in the womb.
So what causes this feeling?
Reasons Your Belly Shudders, Shakes or Vibrates
• Baby has the hiccups. As baby's whole body hiccups, often you can feel this in the form of vibrations or shivers.
• Baby is stretching. Baby can get a bit cramped in there, and when they stretch, it can cause the vibrating feelings you're experiencing.
• Braxton hicks. If you feel hardness in your belly as well, you may be experiencing braxton hicks (practice contractions).
• Nervous spasms. As baby's nervous system is still developing, some experts suggest that babies have completely normal spasms in the uterus as part of their development.
• Moving the cord. Another theory is that babies sometimes get the cord wrapped around their hand or foot and the movement is them shaking it off.
• Irritable uterus. Some women have a condition called irritable uterus which can cause the uterus to spasm.
Remember: Movement is a good sign. Lack of movement is an indication of a problem, as babies stop moving to conserve energy.
If your baby stops moving for a noticeable length of time, always seek medical attention.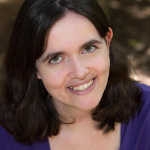 Latest posts by Susannah Birch
(see all)