Disclaimer: This website is for informational and entertainment purposes only and should not be taken as medical advice. This site contains paid advertising and affiliate links, from which we may earn a commission when you click (at no cost to you).
Read More
.
Although traditionally, baby showers are seen as a way to help a new mother collect all the items she needs for her newborn, there are many other reasons for a baby shower. A shower can simply be a way for family and friends to spend some time together before the new arrival, or a way for everyone to celebrate before the birth. Sometimes, it may not be the mother's first child, so no presents are needed, or other times, a blessing way can also take the place of a shower.
No matter the reason for a shower, it's completely up to the mother whether she wants gifts, or prefers just to enjoy the celebration of the event. When sending out the invitations, it's important to let guests know that guests aren't required, but also remember that some guests will bring gifts no matter what.
Here are a few ways to politely let guests know of the mother's request:
Honor us with your presence, not your presents.
• Please bring your love and your appetite, but no presents.
• The gift of your presence is gift enough.
• We have baby items galore, we just want you at the door.
• After 2 beautiful children, we have items enough, we just want your appetite, wishes, and love.
• We have so many baby items, but there's still one thing missing, come to our shower and give us your blessing.
• We have sheets, cradles, and diapers enough for two, so all we request is the presence of YOU!
• We have more than enough items, so we just request your good wishes, although if you wish to stay late, we welcome help with the dishes!
• Everything we need has already been collected and bought, so all we request, is your attendance and thoughts.
• Thanks to our other children, our collection has had a good start, so all we want from you is your attendance and love in your heart.
• We have more than enough baby furniture (and a few leftover parts) so all we request is that you come and take part!
• We have clothes and throws and diapers for miles, so all we request is your heart and your smile.
• We don't need a cot, or a quilt or a toy, we just need you here to share in our joy.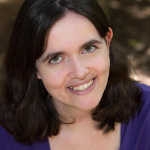 Susannah is a Birth Doula qualified through Childbirth International. She's also studying to be a Postpartum Doula and Breastfeeding Counsellor. Susannah is the mother of two children and has also lost two pregnancies to miscarriage.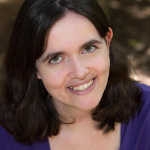 Latest posts by Susannah Birch (see all)