Disclaimer: This website is for informational and entertainment purposes only and should not be taken as medical advice. This site contains paid advertising and affiliate links, from which we may earn a commission when you click (at no cost to you).
Read More
.
Up to 3/4 of women in the US birth with an epidural. The epidural has a range of risks and it's a good idea to be aware of ways to minimise those risks as much as possible.
Commonly, women with an epidural lay on their back to labor and birth. Unfortunately birthing on the back can increase the length of labor, the risk of tearing and many other problems. Check out 10 Reasons Not To Birth on Your Back.
If your hospital offers walking epidurals, they can be one option to give you low dose pain relief while still allowing you a fairly wide range of movement. Check out this great article on walking epidurals.
If your hospital only offers standard full dosage epidurals, you still have a range of options to avoid laboring and birthing completely on your back.
Side laying with or without a peanut pillow is one of the most common ways to help with position changes during labor. However there are many other positions that women can utilise, especially with a good support team or equipment such as a squat bar.
Check out this video which has a great range of positions suitable for use with an epidural: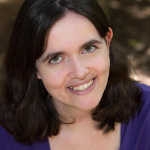 Latest posts by Susannah Birch
(see all)