Disclaimer: This website is for informational and entertainment purposes only and should not be taken as medical advice. This site contains paid advertising and affiliate links, from which we may earn a commission when you click (at no cost to you).
Read More
.
Your baby's heart begins to form approximately three weeks after conception. Starting from the fourth week, your baby's heartbeat can be detected transvaginally. Starting from 12th week your doctor can detect a baby's heart beating via a Doppler device, although many doctors wait longer to use a Doppler, as it's quite difficult to find a heartbeat at such an early gestation.
It's physically impossible to feel your baby's heartbeat without the use of an outside device – your baby's heart is a tiny organ buried inside its own body, then covered by layers of amniotic fluid, amniotic sac, uterus, muscle and skin. If you can feel a regular beat, it's much more likely that:
It's your own heartbeat.
It's baby kicks or hiccups.
If you have an anterior placenta, you may be able to feel the placental beat, in rare cases.
As a woman's blood flow increases to cover her baby's developmental needs, she can feel how her own blood pulsing in her lower abdomen. She can often feel the pulsations of her own aorta through her belly, as it is pushed closer to the surface of her belly with the changes in her body.
Want to hear your baby's heartbeat? There may be some risks associated with frequent use of dopplers and ultrasounds. However your partner may be able to use a pinard horn or you can use a stethoscope to locate the fetal or placental heartbeat.
You can test to see that these rhythmic movements aren't your baby's heartbeat. Your baby's heart works faster than your own – up to 160 beats per minute. Now feel the pulse on your neck or on your wrist and compare the rate with the pulsations you feel on your lower belly.
If you do plan to buy your own handheld Doppler, keep in mind that it should be used only for personal interest, not medical information. Finding a baby's heartbeat takes a lot of practice and if you can't find it, it's not usually a sign of a problem, just that baby has moved away from the monitor. However if you stop feeling baby move and kick anywhere between 25 weeks and the end of pregnancy, you should always contact your doctor. Some studies indicate that too frequent use of sound waves (such as with a doppler or ultrasound) may cause issues for baby's health, so use with care.
Monitoring baby's heart rate is helpful in diagnosing such problems as baby's anemia (decreased amount of red blood cells or haemoglobin in baby's blood), poor oxygen supply, and even abruption of placenta. However medical monitoring of your baby's heartbeat is usually best left in the hands of professionals. The most common signs of an issue with baby include any severe pain, bleeding, spotting or lack of movement (once baby starts moving regularly.)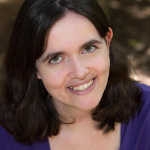 Latest posts by Susannah Birch
(see all)