Disclaimer: This website is for informational and entertainment purposes only and should not be taken as medical advice. This site contains paid advertising and affiliate links, from which we may earn a commission when you click (at no cost to you).
Read More
.
With most couples generally engaging in sexual intercourse 1-3 times per week, the changes in sexuality after baby is born can be a shock for both partners. Although sex should be avoided during the postpartum period, most women don't want to wait that long to get some enjoyment.
Clitoral Stimulation After Birth
There is no reason that you can't have an orgasm as soon as you feel healed and comfortable enough after birth. For most women, this will generally be about a week, but if you have any medical problems, you will need to check with your doctor.
You should never insert anything vaginally while you are still losing lochia (postpartum blood). During this time, your uterus is still healing from the area where the placenta was attached to the uterine wall and until the bleeding stops, you have a higher risk of infection or complications if anything is placed internally.
If you plan to masturbate, make sure that you only use external clitoral stimulation and avoid G-spot or internal stimulation.
However there are some things you should be aware of:
While breastfeeding, some women experience decreased libido.
Orgasms may cause your body to lactate or you may experience a slight increase in lochia (postpartum bleeding).
Postpartum hormones may cause you to have less natural lubrication than you're used to.
Orgasms may be more intense or occasionally painful, after birth. If you're ever concerned, consult a healthcare professional.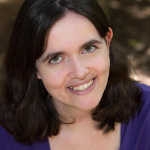 Susannah is a Birth Doula qualified through Childbirth International. She's also studying to be a Postpartum Doula and Breastfeeding Counsellor. Susannah is the mother of two children and has also lost two pregnancies to miscarriage.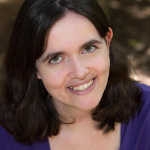 Latest posts by Susannah Birch (see all)