Disclaimer: This website is for informational and entertainment purposes only and should not be taken as medical advice. This site contains paid advertising and affiliate links, from which we may earn a commission when you click (at no cost to you).
Read More
.
Yes, your amniotic sac can break without your cervix being dilated or effaced. Your cervix doesn't have a direct effect on when your waters will break, although a cervical exam or stretch and sweep can increase the chance of your waters breaking prematurely.
However the important thing to remember is that your cervix and your waters will NOT tell you when labor will start. Especially if it's your first pregnancy, your cervix may not even start to dilate till labor begins. It's also possible for your waters to have a small leak but reseal themselves.
Only 10% of labors begin with the waters breaking and they're actually designed to stay intact till the end of labor and protect your baby from the huge pressure of uterine contractions. In fact, some babies are born inside the sac!
Wondering why your cervix isn't dilating? Check out Is My Cervix Faulty? Why Won't It Dilate in Pregnancy/Labor.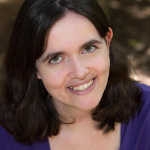 Latest posts by Susannah Birch
(see all)