Disclaimer: This website is for informational and entertainment purposes only and should not be taken as medical advice. This site contains paid advertising and affiliate links, from which we may earn a commission when you click (at no cost to you).
Read More
.
If you've missed a period, or even if it's running just a few days late, it can be a very scary time while you wait to see if it is going to arrive. Although usually you don't look forward to getting a period, this may be one time where you can't wait to see it again.
You may take a pregnancy test and be relieved (or disappointed if you're trying to conceive) to find that it's negative but still no sign of a period.
So if you have a missing period and a negative pregnancy test, can you still be pregnant? Is it possible to still be pregnant with a negative test?
When Should I Take A Pregnancy Test?
Pregnancy is measured from the first day of your last period (this makes it easier for doctors to calculate.)
Conception is, on average, 14 days following the first day of your last period.
Pregnancy tests need to be taken at least 14 days following conception, at which stage you will usually be 4 weeks pregnant.
Pregnancy tests are designed to test for the level of HCG, a pregnancy hormone, in your urine. HCG begins doubling every 2-3 days following conception. The level of HCG in the urine are too low for pregnancy tests (and blood tests) to detect before approximately 14 days since conception.
Time since conception and length of pregnancy are two different things – pregnancy is counted as two weeks longer than conception date.
On average, ovulation and conception happen 14 days before the first day of a normal period. However every woman has a different time at which she ovulates, meaning that if she ovulates late, the test may still appear negative on the first day of her next period.
Test on the first day of your next period and if you get a negative result, test again 5-7 days later.
Sometimes it's not easy to tell if you're pregnant, as tests can be inaccurate if taken too early.
Are False Negatives and False Positives Common?
Getting an incorrect result on a pregnancy test isn't unusual. Urine pregnancy tests are quite accurate, but there are reasons they can be inaccurate as well, so if in doubt you should always see your doctor for a blood test.
False Negative Pregnancy Tests – These are quite common because if a test is taken too early, there many not be enough HCG for the test to identify that you're pregnant.
False Positive Pregnancy Tests – These are quite rare. The only time that they occur is when you're on special medication (such as fertility medication for IVF), recently given birth or had a miscarriage or in some cases if there is a rare type of cancer present.
What To Do If You Think You Have A False Negative Pregnancy Test
If you're still sure that you're pregnant even after a false negative, the best thing to do is wait 5-7 days and test again. However if it's still negative and you're still missing a period, your doctor can check in two ways.
Blood Test. The doctor can check the level of HCG in your blood (the pregnancy hormone.)
Ultrasound. An ultrasound can identify if there is any sign of a fetal sac or, if you are at least 6 weeks pregnant, may be able to see if there is a baby.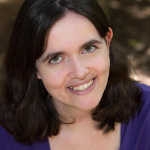 Latest posts by Susannah Birch
(see all)