Disclaimer: This website is for informational and entertainment purposes only and should not be taken as medical advice. This site contains paid advertising and affiliate links, from which we may earn a commission when you click (at no cost to you).
Read More
.
After baby is born, many mothers experience phantom kicks – what feels like a baby kicking in their belly, even if baby is no longer in there.
So is it normal to feel as if you've got a whole new baby kicking away inside you? Yes, it's completely normal and it's actually very common for women to experience this in the postpartum period, for days, months or years.
Common Reasons For Phantom Kicks
After birth, it can take some time for all your body parts to move back to their original position as your uterus shrinks back to normal size.
You may experience more gas or indigestion after birth.
Having spent nine months with a baby inside, you may start to notice perfectly normal feelings and movements in your stomach that you never even noticed before.
Some theories also include that phantom kicks can be caused by nerve memory, similar to a phantom limb.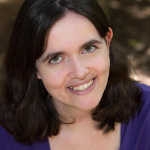 Latest posts by Susannah Birch
(see all)