Disclaimer: This website is for informational and entertainment purposes only and should not be taken as medical advice. This site contains paid advertising and affiliate links, from which we may earn a commission when you click (at no cost to you).
Read More
.
Prodromal labor is the medical term for 'false labor' but that doesn't mean it's not real labor. In fact false labor is a bad term for it, because it's real labor but for one of a variety of reasons, it's not progressing. It is real labor in terms of pain and contractions, but then it stops for the day and starts again the next day.
Some women can experience prodromal labor that lasts anywhere from a few days through to a month or more.
Signs of prodromal labor:
You're experiencing regular contractions but they do not dilate or efface the cervix.
Contractions peak at a certain time of day, slow down then peak again the next day.
Labor seems to start at night and then stop in the daytime or vice versa.
 Causes of prodromal labor:
Although there are no absolutely proven causes of prodromal labor, these things may lead to an extended labor and possibly, prodromal labor.
A baby that is malpositioned.
A mother that is stressed or tired.
Uneven or twisted pelvis.
How can I tell the difference between braxton hicks and prodromal labor?
Braxton hicks rarely last for more than an hour or two. Prodromal labor can last all day and into the night before stopping for a few hours.
Braxton hicks are most often painless or at the worst, uncomfortable. Prodromal labor can be as painful and uncomfortable as 'real' labor.
Braxton hicks will go away with rest, hydration and change of activity in most cases. Prodromal labor usually won't.
Braxton hicks usually don't dilate the cervix. Prodromal labor sometimes softens the cervix and dilates it at least a few cm.
How can I change prodromal labor into active labor?
Although there are no guarantees, you can try and address the most common issues associated with prolonged labor.
Do exercises, such as those listed on spinningbabies, to help baby get into a different position.
Do exercises to open up the pelvis and help it untwist and sit evenly. You can do exercises at home, or see a chiropractor or trained massage professional to help with this.
Finish up anything that needs doing, prepare for labor and then relax as much as possible. Try relaxation exercises and meditation, as well as talking to your baby.
The good news
Yes, there is some good news! Anecdotally speaking, women who experience extended prodromal labor have very fast active labors, once things really get going. So there's much less chance you'll be stuck in a hospital for 18 hours once real labor kicks into gear.
More prodromal labor resources: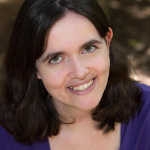 Latest posts by Susannah Birch
(see all)