Disclaimer: This website is for informational and entertainment purposes only and should not be taken as medical advice. This site contains paid advertising and affiliate links, from which we may earn a commission when you click (at no cost to you).
Read More
.
If you're pregnant and frequently talk with other parents, especially in online forums and chat groups, you may have heard teams of varying colors mentioned – blue, pink, green and yellow. So what does all this double talk mean and which team are you meant to be on? Here's a run through:
What does team blue mean?
Team blue refers to a pregnancy where the baby has been identified (usually via ultrasound) as a boy. At this point, parents usually begin buying blue items and letting people know that they're a member of 'team blue'.
What does team pink mean?
Team blue refers to a pregnancy where the baby has been identified (usually via ultrasound) as a girl. Once parents find out they're having a girl, you'll see many more pink items appear in their collection.
What does team yellow mean?
Team yellow refers to people who haven't yet found out the gender, which usually means they have yet to reach 20 weeks of pregnancy, when the morphology and gender scan is usually performed. After the scan, the couple may move into any of the other 3 color teams.
What does team green mean?
Team green refers to parents who have chosen not to find out the baby's gender till the baby is born. This usually means making sure the ultrasound technician doesn't tell them the gender and that neither of the parents or any relatives know. Green refers to the fact that green and yellow are traditionally gender neutral colors.
No matter what team you're on, you're not alone. Many couples with more than one child choose team green, while others prefer to know ahead of time so they can plan nursery color schemes. Although tests such as the harmony test can semi-accurately predict gender from 10 weeks gestation, the 20-week morphology scan is usually most accurate. It's important to remember, however, that most gender checks are not foolproof. There is about a 5% chance that the baby is a different gender, so if you're looking to stock up on baby items of a particular color, don't go overboard!
Once parents have found out their baby's gender they may or may not announce it. In some cases, the parents choose to have the gender written on a piece of paper and placed in an envelope by the ultrasound technician. Then, the couple receives the gender associated color (blue or pink) in an item which is opened to announce the baby's gender. Examples include a cake, balloons in a box or colored chalk.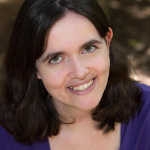 Susannah is a Birth Doula qualified through Childbirth International. She's also studying to be a Postpartum Doula and Breastfeeding Counsellor. Susannah is the mother of two children and has also lost two pregnancies to miscarriage.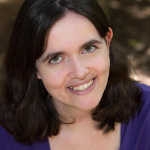 Latest posts by Susannah Birch (see all)