Disclaimer: This website is for informational and entertainment purposes only and should not be taken as medical advice. This site contains paid advertising and affiliate links, from which we may earn a commission when you click (at no cost to you).
Read More
.
In medical terminology, 2 weeks pregnant is the approximate day on which you conceive your baby. In other words, two weeks pregnant is the approximate day on which a woman has sex and the sperm begin the journey to fertilise the egg.
Pregnancy is counted from the first day of the LMP (Last Menstrual Period). Babies are conceived while a woman is fertile which is usually around 2 weeks after the LMP.
This means that during the first two weeks of pregnancy, you are not physically pregnant. Most women find out they are pregnant at approximately 4 weeks pregnant (approximately 2 weeks after conception). At the very earliest, some women find out they are pregnant around 3 weeks, but this is usually in cases where they ovulate at a different time than the average.
Most women do not begin to experience pregnancy symptoms till approximately 4-5 weeks pregnant (2-3 weeks after conception).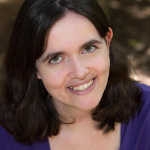 Susannah is a Birth Doula qualified through Childbirth International. She's also studying to be a Postpartum Doula and Breastfeeding Counsellor. Susannah is the mother of two children and has spent a combined five years breastfeeding. She's experienced two miscarriages. Susannah has also studied Journalism and Marketing.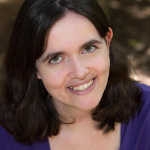 Latest posts by Susannah Birch (see all)